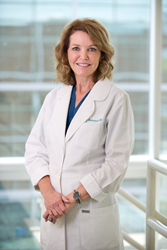 "In some cases, patients have seen light stretch marks almost totally disappear after just one laser session," said Dr. Butterwick
San Diego, CA (PRWEB) September 06, 2016
Striae distensae, or stretch marks, are an unfortunate skin concern that most often occurs when the skin has stretched due to weight gain or pregnancy, but can appear as a result of genetics or hormonal fluctuations. However, despite the prevalence of these scar-like marks on men and women, young and old alike, most individuals tend to feel self-conscious or embarrassed by the lines streaked across their thighs, hips, stomachs, or other parts of their bodies. In fact, when it comes to stretch marks, the number one question is "How do I get rid of stretch marks?" as suggested by a New Beauty article.
At Cosmetic Laser Dermatology in San Diego, Dr. Kimberly Butterwick and her colleagues have had amazing success reducing the appearance of unsightly stretch marks with the help of laser treatments.
"We've been using lasers, such as PicoWay and ResurFX, and achieving dramatic results for our patients at CLDerm," said Dr. Butterwick. "In some cases, patients have seen light stretch marks almost totally disappear after just one laser session. It can be very freeing for those who have been reluctant to wear shorts or even a bathing suit due to embarrassment about their stretch marks."
Learn about the Lumenis ResurFX treatment: https://clderm.com/lumenis-resurfx-gentle-effective/
Laser stretch mark treatments are highly effective for discoloration and scarring because the laser light penetrates into the skin's deeper layers and triggers the body's healing response. The deeper layers of tissue are more quickly rebuilt as a result, which creates smoother, stronger, and less pigmented skin.
"Depending on the depth of the stretch marks and how long those marks have been present, some patients may need three to six laser sessions to get the results they want," added Dr. Butterwick. "But each session takes only about half an hour and causes only minimal side effects, such as redness or tenderness. The results gradually appear as the skin heals and produces more collagen. Many of our patients feel more confident wearing more revealing clothing after just one or two sessions because they know that their stretch marks are not going to be visible for much longer."
The most successful laser treatments for stretch marks available at Cosmetic Laser Dermatology, PicoWay and ResurFX, are versatile treatments that can be used to target a wide range of skin concerns. PicoWay was initially developed to erase unwanted tattoos, but the technology is just as effective for eliminating unwanted pigmentations, such as acne scars, freckles, or stretch marks.
"Our dermatology practice is so well stocked with different types of lasers that there is almost no skin concern that we can't address in some way," said Dr. Butterwick. "It's just a matter of understanding a patient's unique skin concerns and goals, and then developing the personalized treatments to suit him or her. We don't take a one-size-fits-all approach to treating our patients."
About Cosmetic Laser Dermatology:
Cosmetic Laser Dermatology is an esteemed cosmetic dermatology practice located in beautiful San Diego, California. The team of board-certified dermatologists at Cosmetic Laser Dermatology is committed to providing each and every patient with the highest level of care in a comfortable setting. Cosmetic Laser Dermatology's dermatologists are all highly respected in the field for their use of innovative treatments, involvement in advanced medical research, and continued participation in clinical trials.
For more information about us, please visit http://CLDerm.com/.
Cosmetic Laser Dermatology
9339 Genesee Ave #300,
San Diego, CA 92121
(858) 943-2113
inquiries(at)CLDerm(dot)com