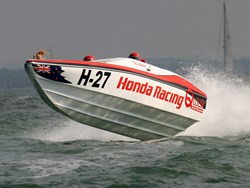 DSG has something for everyone.
(PRWEB UK) 19 January 2014
Digital Sports Group has just released new special offer packages on their DreamDays.co.uk and ExtremeDays.com websites. DreamDays.co.uk offers guests a wide choice of luxury gift ideas; ExtremeDays.com is for those looking for adrenaline packed adventures.
DreamDays.co.uk New "Brewery Tour and Tasting for Two"
This special offer brings guests to the heart of Oxfordshire. Two guests will be treated to a tour of one of England's best and most well respected breweries. They will be able to see for themselves the amount of skill and passion that goes into producing a range of their favourite beers and local ales. Guests will see the bottling process from beginning to end, the brewing vats and even get a chance to taste some of these award winning brews.
The Schedule for the Brewery Tour includes:
A brief introduction before heading off into the brewing facilities
Guests will be shown the bottling and labelling facilities
Tasting of select Brews
A visit to the cellar shop where guests will receive a 10% discount on any purchases
ExtremeDays.com New "Half Price Honda Powerboat Blast Special Offer"
For those looking for some adventure, then this powerboat experience in Hampshire will fit the bill. There is no better way to get a thrill on the water, than with an exciting Honda Powerboat experience. These Honda Formula 4-Stroke power boats offer speed and style and are a truly breath taking vessels. Guest drivers will have a chance to take the controls of this impressive race-boat across the waves of The Solent Strait and on an offshore racing circuit. Guests will receive expert tuition from the power boat driving instructor up to speeds of 60 mph (miles per hour). This will be an unforgettable powerboat thrill to remember. This experience will last approximately for two hours in total including briefings.
Dan Jones, the Operations Manager for Digital Sports Group said "DSG has something for everyone. When one is looking for luxury gift ideas, then DreamDays.co.uk fits the bill. If action and adventure is required, then ExtremeDays.com is sure to satisfy."
To find more information on these special offers or to find more other gift ideas, please visit ExtremeDays.com and DreamDays.co.uk.