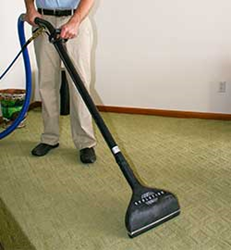 Dream Steam continues to improve the standards of residential, commercial indoor cleaning methods.
South St. Paul, MN (PRWEB) April 26, 2014
A new carpet cleaning company on the block, Dream Steam is a Minnesota locally owned upholstery and carpet cleaning business co-owned by John Mitchell and Joe Antonello of Minneapolis, St. Paul and LLCRC (Institute of Inspection Cleaning and Restoration Certificate) certified. Dream Steam continues to improve the standards of residential, commercial indoor cleaning methods through updated top of the line equipment and constantly evolving cleansing practices.
Dream Steam offers services primarily in indoor locations, homes and businesses, but also covers automobiles, recreational vehicles, and marine vessels.
Carpet is a natural air filtration system, the largest filter in a residential or commercial location. Regular, deep carpet cleaning combats polluted air quality initially. Simply vacuuming on the regular will eliminate 75% of all surface soils on carpet, while a deep high-powered cleaning will extract the remaining dirt and grime.
The average U.S. American spends about 90% of their time indoors according to the Environmental Protection Agency. Indoor pollution has a considerable impact on national human health where concentration of pollutants is 2 to 5 times more concentrated than outdoors.
Tile grout is porous and susceptible to dirt build up and bacterial growth while the tile itself is resistant. Hot-water pressure scrubbing extracts the dirt and bacteria, and is finished with a color and clear sealant to prevent future growth of unwanted microorganisms, rejuvenating tile to the former condition of like new.
Dream Steam works with automobile, boats, and RV's to improve the cleanliness of important investments. Interiors are thoroughly cleaned with spot treatments; boat hulls are cleaned of salt and algae and then protectant is applied to prevent against future water and dirt soiling. Green Cleaning solutions are also offered by Dream Steam.
Dream Steam, Inc fully insured and bonded upholstery and carpet cleaning business located in the Minneapolis and South St. Paul area.