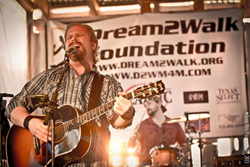 Dallas, TX (PRWEB) September 02, 2014
The Dream2Walk Foundation along with Gas Monkey Bar and Grill are proudly presenting Music4Miracles on Sept. 14th, 2014 during Spinal Cord Injury Awareness Month featuring full band performances by Zane Williams, Mark McKinney, Aubrey Lynn England, and Chuck Ligon. Linear Automotive will be there hosting a Hot Rod, Rat Rod, Street Rod and Gasser show.
Doors open at 2pm. The car show is Pre 1964 only, with a $50.00 entry fee which includes one free pass to the concert. There will be trophies for top 3 and best of show. All proceeds go to the Charity in full. Limited Spaces are available on the pavement only. Sponsored by Linear Automotive. Pre Registration should be sent to JoelOzbun(at)LinearAutomotive(dot)com only. Click Here to Visit The Website for more info.
Delicious Dolls Magazine will be on site having a photo and video shoot of the car show with some of the most beautiful pinup models so be sure you don't miss it!
This event is raising money to provide exercise based therapy to Spinal Cord Injury Patients in need of financial assistance on their road to recovery. This is one show no one will want to miss. Tickets are available now at GasMonkeyBarNgrill.com, $15 pre show and $20 the day of with all proceeds benefiting the Dream2Walk Family. Come out and join everyone for a full day of live music, fun and so much more!
This event is going to be a blast so stay tuned for more details and be sure to watch FastNLoud on the Discovery Channel Monday Nights. BAD A$$ Cars and highly entertaining cast and crew, if not already watching check it out, it is easy to become a Gas Monkey Fan. Limited Sponsor Packages Available if anyone is interested please contact Stewart Morrison Email: smorrison(at)dream2walk(dot)org or 214-417-8466.
If anyone is unable to make the show but would like to make a donation please go to http://www.dream2walk.org and together a difference can be made!