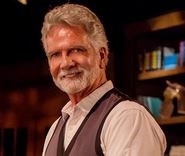 Understanding the meaning of numbers and other dream symbols can open the door to destiny.
Flower Mound, TX (PRWEB) August 30, 2013
All major religions agree - numbers in dreams have meaning as well as spiritual significance. Numbers measure our lives, success and future. Every day numbers make the clocks go round, the Nasdaq bell ring, gamblers sweat, Wall Street brokers smile or scowl, gamers grin, sports fans cheer and soccer moms jump in the SUV. Numbers also impact our nights and fill our dreams. The average person spends a third of their life sleeping and six years in a dream state. Dreams can be filled with stories and answers constructed with symbolic images of animals, events, people and numbers.
"Dreams are one of mankind's greatest mysteries," explains dream expert John Paul Jackson. "There are many kinds of dreams, but in order to unlock the dream code it is important to use the right source." Considered an international expert, Jackson has interpreted over 50,000 dreams and is the TV host of Dreams and Mysteries, premiering this Fall.
Beyond the counting, numbers have deeper meanings, depending on the culture, faith, and movie or lotto ticket. The number 7 is considered lucky and even divine, while some hotels never have a 13th floor. The meaning and dream interpretation of numbers depends upon the context.
"There is a difference in seeing the number 8 floating over a man's head, versus a woman seeing 3 purses on her office desk," explains Jackson. "If you saw the number 8 floating over a man's head, it doesn't mean that there are 8 men; this dream means that the man is experiencing new beginnings. Whereas, the woman who dreams of having 3 purses on her desk, is going to receive 3 blessings that she needs to manage, which could come in the form of contracts, money or recognition."
So, why are numbers in dreams important and is there a dream code that comes from the supernatural? Like other religious leaders, Jackson believes that in sleep, logic and the conscious mind are turned off, which allows the Divine to speak directly into a person's mind and spirit. "Dreams that come from the eternal spiritual source can be life-changing," explains Jackson. "A God dream can direct you, protect you from enemies, reveal true love or foretell the future."
In order to analyze a dream, Jackson suggests that people write them down immediately, record details and any impressions or feelings. "What if you had a dream about your job where you were holding a "55", which stands for grace multiplied? This dream could mean that you need to have more grace with others. Changing your behavior by being more gracious, could be the critical lesson that, would help you get the promotion you wanted. Understanding the meaning of numbers and dream symbols can help open the door to a better destiny," concludes Jackson.
Jackson will unlock the dream code, interpret dreams and discuss other supernatural mysteries on the new TV program Dreams and Mysteries, which is slated to air October 2013.
For more information about John Paul Jackson, Streams Ministries Int'l, Dream Interpretation, or the upcoming show Dreams and Mysteries: http://www.streamsministries.com/.
John Paul Jackson is considered an international leader in Dream Interpretation and Christian Spirituality. As an author, speaker and teacher, Jackson has impacted the lives of thousands through the Streams Training Center and publications. He is the host of Dreams and Mysteries, premiering on Daystar Network in October 2013. For more info: info(at)streamsministries(dot)com.
References:
End-Time Dreamer John Paul Jackson to Host Supernatural TV Show, CharismaNews Aug. 13, 2013
Video, Can Dreams Tell Your Future, CBS Dallas Oct. 28, 2011
Where Do Dreams Come From?, PRWeb, July 3, 2013
Unlocking the Dream Code, John Paul Jackson Explains 8 Dream Symbols, PRWEB July, 31, 2013