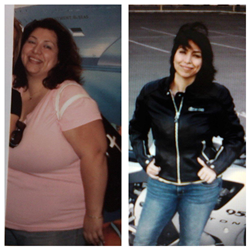 Perhaps the greatest benefit of weight loss surgery is that it not only helps patients lose weight in the short term, but keep it off in the long term as well.
Los Angeles, CA (PRWEB) February 17, 2016
According to an article published February 11th on Medical Daily, researchers at Johns Hopkins University evaluated nearly 200 weight loss programs and found that, on the whole, they do not follow expert guidelines and scientifically proven methods for achieving weight loss when it comes to supporting individuals with severe obesity in their quest to shed excess body weight. According to Los Angeles bariatric surgeon Michael Feiz M.D., F.A.C.S., this information highlights the reality that bariatric surgery is the only scientifically proven method of medical intervention for long term weight loss results. Indeed, Dr. Feiz notes, while these programs may be helpful for people attempting to lose comparatively small amounts of weight mostly through diet adjustment alone, they may not be feasible long-term solutions for people who need to lose much larger percentages of their body weight and who typically need assistance in maintaining a low calorie eating regimen over the long term has been proven to accomplish in most cases Dr. Feiz goes on to explain some of the concrete benefits associated with bariatric surgery:

Dramatic results – Although weight loss surgery should not be considered a silver bullet against severe obesity, Dr. Feiz notes that on average, patients lost over 60 percent of their excess BMI when examined just one year after surgery. He explains that, compared with traditional diet and exercise programs, the transition to a healthy body mass index is dramatically faster when patients elect a bariatric procedure.
Long-term benefits – Many people attempting to lose weight are familiar with the concept of yo-yo dieting, which is characterized by weight gains that equal or exceed previous losses, and this phenomenon is all too common in the world of weight loss programs and services. Dr. Feiz notes that participants in these programs find the pounds steadily return, even before they have witnessed sufficient actual weight loss results. Perhaps the greatest benefit of weight loss surgery is that it not only helps patients lose weight in the short term, but keep it off in the long term as well.
Reduction in comorbidities – People are often surprised, the doctor notes, when they realize that a wide variety of their health concerns such as heart disease, high cholesterol, sleep apnea, or type 2 diabetes may all be linked to their high BMIs. While these conditions may occur regardless of someone's age, gender, or body mass, the doctor notes, such complications tend to be much more common and harmful in those with severe obesity. Fortunately, Dr. Feiz explains, studies show that bariatric surgery can successfully resolve and improve many of these weight related health concerns.
The Dr. Feiz & Associates team emphasizes that, when it comes to any weight loss surgical procedure, patient care is the top priority. For more information about the success that patients of Dr. Feiz and Associates have enjoyed, potential patients may call the bariatric surgery clinic at (310) 855-8058 or visit its website at http://www.DrFeiz.com.