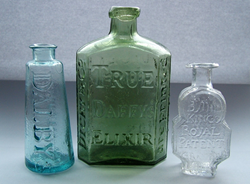 ...a silver bullet to fight obesity – especially one that comes out of a bottle – simply does not exist.
Los Angeles, CA (PRWEB) June 08, 2015
According to a May 11th article on Examiner.com, TV physician Dr. Mehmet Oz recently admitted that he indulged in "flowery" language to overpraise products marketed as nearly miraculous weight loss supplements. Yet, that doesn't mean that such products are going away any time soon. Indeed, with summer of 2015 coming our way, the number of products boosted by claims that are either greatly exaggerated or completely fictitious is certain to increase. Board certified weight loss surgeon Michael Feiz, M.D., F.A.C.S. and his team at Dr. Feiz and Associates would like to take the opportunity to remind the public that a silver bullet to fight obesity – especially one that comes out of a bottle – simply does not exist.
The evidence is clear that the only medical support proven effective for fighting severe obesity is the bariatric approach. As the popularity of such procedures as the gastric sleeve and Lap Band continues to increase alongside the medical evidence of improved levels of health and happiness among weight loss surgery patients, more and more people are benefiting from an approach that has been proven as both safe and effective.
At the same time, Dr. Feiz reminds his patients that bariatric surgery "is not the easy way out that many assume it to be." The fact of the matter is that our bodies and brains are designed to encourage us to eat more than we might actually need to at the moment, and thereby ward off the starvation that was once a genuine threat to human life. When obese people lose weight, the body sends signals that feel like genuine hunger, spurring overeating and accounting for all the familiar and depressing statistics about weight loss without the help of a surgery. "Weight loss surgery circumvents this problem by decreasing the appetite and making it harder to eat excessively."
For patients that are severely overweight and interested in weight loss surgery before and after results for themselves, it's time to get serious about the hard – but highly achievable – work of weight loss with the support of weight loss surgery. The procedure is relatively safe, with many experts comparing the level of risk to such commonly performed procedures as gall bladder removals. Just as important, it's also been proven effective on multiple levels, with significant benefits shown in terms of fighting serious health conditions, including type 2 diabetes, high blood pressure, sleep apnea and more.
For anyone dealing with severe obesity and considering a weight loss procedure, it may be time to contact a physician. They can call Dr. Feiz and Associates at (800) 868-5946 or learn more online at http://www.drfeiz.com. Interested patients can also attend free informational seminars are held on a regular basis.