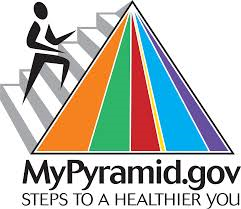 Patients need a reliable long-term strategy for sustained weight loss
Los Angeles, CA (PRWEB) August 03, 2015
According to an opinion piece published July 28 by the Washington Post, the conventional wisdom that cutting 3500 calories out of person's diet leads to one pound of weight loss may not be accurate. While this system may work for some people, the author notes that each individual's caloric reduction that translates to one pound of fat varies – based both on the individual and at what point that person is in their weight loss journey. He notes that losing weight can become substantially more difficult after dieters have already begun to lose weight because of the way their metabolism reacts to accommodate the calorie reduction. According to Southern California based bariatric surgeon Michael Feiz, M.D., F.A.C.S., this reality means that patients need a reliable long-term strategy for sustained weight loss. For many severely obese patients, he says, weight loss surgery is the best and perhaps only option to lose the amount of weight necessary to make a real improvement in their overall health.
While weight loss surgery is by no means an easy way out, says Dr. Feiz, it is one of the best tools doctors and patients can use towards the goal of weight loss through caloric reduction. The one thing that ties all weight loss surgical procedures together is that they are all meant to make patients feel satisfied when eating a dramatically smaller amount of food with each meal. While the Lap Band does this by placing a band at the entrance of the stomach to stop patients from consuming too much food at any given time, the sleeve gastrectomy works by reducing the size of the stomach itself.
Dr. Feiz goes on to explain that, because around 80 percent of the stomach is removed with the sleeve gastrectomy procedure, it also results in a reduction of the hunger hormone ghrelin, which is emitted by the stomach. While this hunger hormone is meant to alert the brain when the stomach is empty, it can be overactive in certain individuals, leading to difficult to resist cravings far too soon after a meal. This means that sleeve gastrectomy patients not only get full with much less food, but they can often go much longer after a meal before feeling hungry again.
The author of the article (and anyone who has ever tried to lose a significant amount of weight) knows that there is no clear formula that a person can follow to lose weight. However, Dr. Feiz adds that bariatric surgery with a talented and experienced surgeon has been proven to be an an effective method to lose weight and keep it off in the long-term. Any patients interested in seeing if weight loss surgery is right for them can call Dr. Feiz & Associates today at 310-817-6911 or visit the medical office online at http://www.drfeiz.com.