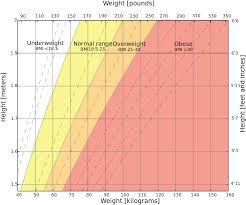 Dr. Feiz explains that the article's discussion of BMI and the idea of willpower relate strongly to bariatric patients.
Los Angeles, CA (PRWEB) November 03, 2015
In an article published October 19th by the Chicago Tribune, the author explained five myths surrounding weight loss and how the truth of each situation differed from popular perception. Amongst the topics covered were BMI, the idea of a "healthy weight", metabolism, willpower, and dieting in general. According to Michael Feiz, M.D., F.A.C.S., while the author correctly debunks many of the myths that relate to weight loss in general, there are several facts stated in the article that current and prospective weight loss surgery patients may find pertinent. Specifically, Dr. Feiz explains that the article's discussion of BMI and the idea of willpower relate strongly to bariatric patients.

BMI – While many people have criticized the use of the Body Mass Index (BMI) as the determinant of obesity, because of perceived inaccuracies about the story it tells about a person's weight, the article explains that it is in fact an effective categorizer about 80 percent of the time. Dr. Feiz adds that, while the system, which gives patients a number based on their weight and height, could certainly incorporate other factors into its prognosis, this fact is accounted for when determining which patients are eligible for weight loss surgery. He explains that the majority of surgeons will recommend weight loss surgery if a patient has a BMI of 40 or more, but they also adjust lower the requirement to a BMI of 35 if the patient is suffering from dangerous co-morbidities such as diabetes or heart disease.
Willpower – One hugely disseminated myth that the article aims to quash is the idea that people are only obese because they lack the willpower to diet and exercise properly. Dr. Feiz explains that there are a variety of chemical factors, from food cravings to a slowed metabolism that makes weight loss much more complicated than one's ability to stick to a plan. Dr. Feiz explains that, while many people are able to initially lose weight by sticking to a diet, keeping up that weight loss for months or years can feel nearly impossible due to a variety of internal factors, including hormones associated with hard to ignore feelings that mimic hunger. Yet, he explains that weight loss surgery allows patients to overcome this seemingly endless burden of time by getting permanent tools to control these internal urges.
While weight loss by any means is certainly never easy, Dr. Feiz explains that patients who have elected weight loss surgery by and large have found tremendous success losing excess weight and keeping it off. Patients interested in learning more about weight loss surgery can call Dr. Feiz and Associates today at 310-855-8058 or visit the medical group online at http://www.drfeiz.com.