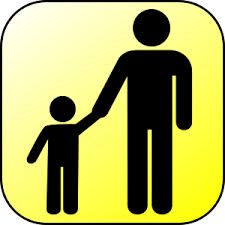 By acting on what many already know to be the right course of action, parents can demonstrate the importance of getting healthy to their kids.
Los Angeles, CA (PRWEB) August 11, 2015
According to an article published July 30 on Medical Daily, children are more likely to maintain a healthy weight if their parents are knowledgeable about nutrition and the important health facts surrounding weight and weight loss. The article outlines a new study which revealed that the greater each parent's "health literacy," the more likely they were to research and implement the recommended strategies for keeping their children's weight at a healthy level. Bariatric surgeon Michael Feiz, M.D., F.A.C.S., adds that in addition to having an overall idea of what is needed to maintain a healthy weight, parents acting on that knowledge to get their own weight under control sets a very powerful example for their children. He notes that, for the severely obese, weight loss surgery has been shown to be a consistently effective way for patients to achieve a much more healthy weight. He notes that, by acting on what many already know to be the right course of action, parents can demonstrate the importance of getting healthy to their kids in several of ways:

Learning by Example – Much of what children know they learn from their parents, reminds Dr. Feiz & Associates. While this fact is a beneficial when parents are demonstrating good behaviors, it can be a detriment when children are observing not so great behaviors. Dr. Feiz notes a child seeing their parents make such a concerted effort towards meaningful weight loss can have a huge impact on what that child values as important or necessary to live a healthy and fulfilling life.
A Health-Friendly Home – In addition to the psychological benefit of watching a parent succeed in losing weight, children can also benefit simply by having access to good foods and, just as important, not having access to the bad foods that might otherwise eat. When a patient elects weight loss surgery, the type and amount of food they eat will likely change drastically. Essentially, notes Dr. Feiz, when mom or dad stops eating junk food, they will be less likely to bring that home for the rest of the family. Bariatric patients may find that the diet of their family improves along with their own, simply as a matter of convenience.
The number one reason why patients elect weight loss surgery is to lose the weight necessary to shed the many dangerous health effects of obesity so they can live a longer and healthier life. Often, notes Dr. Feiz, patients remark that they are motivated to do so in order to be around longer for their kids. What some of those patients don't realize is that their choice can also help their children by encouraging them to be healthy as well. Any patients interested in learning more about the benefits of weight loss surgery, or whether or not the procedure is right for them, can call Dr. Feiz & Associates at 310-855-8058 or visit the medical office online at http://www.DrFeiz.com.