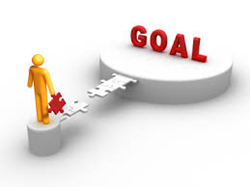 ... some patients who are not having the positive results they had hoped for have recently come to Dr. Feiz asking if it is possible to take advantage of the reversibility of the Lap Band
Los Angeles, CA (PRWEB) June 18, 2015
With June beach season in full swing, many bariatric patients now have a heightened consciousness of their results, or possible lack of results from their procedure so far. Many of these patients chose bariatric surgery with the understanding that whichever procedure they choose at the beginning of their weight loss journey will likely be the one to carry them through until the end, no matter how effective or ineffective the results. Yet, some patients who are not having the positive results they had hoped for have recently come to Dr. Feiz asking if it is possible to take advantage of the reversibility of the Lap Band and elect a revision procedure. While few of these patients would have considered the possibility of a band to sleeve conversion before starting their journey in the first place, many patients change their mind, yet still wonder how one weight loss procedure will work if another didn't. According to Dr. Feiz, the sleeve gastrectomy procedure is distinct from the Lap Band in three major ways:

"It Doesn't Involve the Implantation of Foreign Objects" – While certain medical advancements, such as the pacemaker, have proven that implanted devices can greatly improve the quality of a person's life, both the concept and the reality of having a foreign object placed in the body is worrisome for some patients. Many patients have not had problems with their Lap Band, yet, others have experienced erosion or pain after eating too much. This is what drives many patients in the direction of a sleeve procedure instead.
"There Are No Adjustments Needed" – Successful Lap Band use requires that patients go to a doctor several times each year to make sure that the band is adjusted to the proper level. A band that is too loose can result in slippage, while a band that is too full can result in the erosion or post meal pain described above. While proper management of bands can typically prevent these problems, having a sleeve gastrectomy with Dr. Feiz means that you don't have to worry about the state of your procedure years after first having it done.
"It Has Added Hormonal Benefits" – Some Lap Band patients find that, even though the band makes them feel full quicker, they still get hunger cravings that make it difficult to control the amount they eat. The sleeve gastrectomy procedure has the added benefit of reducing the amount of the hunger causing hormone ghrelin that gets released into a patient's system. Since the hormone is released by the stomach when it is empty, the fact that some of the stomach is removed during the sleeve gastrectomy means that less ghrelin enters the blood stream each time the stomach is empty.
For more information about the success achieved by revision patients of Dr. Feiz & Associates, you can call them at (800) 868-5946 or visit them online at http://www.drfeiz.com.