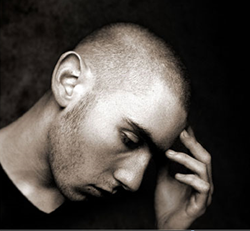 Dr. Feiz notes that weight loss surgery may offer hope to patients who are also dealing with depression and binge-eating issues
Los Angeles, CA (PRWEB) January 20, 2016
According to a recent article published January 12th by the Los Angeles Times, a recent study in the Journal of the American Medical Association offers hopeful news for weight loss patients who may also be suffering from possibly related mental health issues. For most of these individuals, the condition was depression, while another 17 percent were dealing with binge-eating disorder. According to Los Angeles bariatric surgeon Michael Feiz M.D., F.A.C.S., the findings show how important it is to consider obesity surgery candidates' mental health and the likely impact of a procedure. Fortunately, as Dr. Feiz notes, the impacts are typically beneficial.
Dr. Feiz notes that the psychological aspect of weight loss cannot be understated – all potential patients undergo psychological testing, largely to ensure they are ready to commit to a new approach to eating as well as for other reasons. Furthermore, patients are scheduled for follow-up checks after surgery, to ensure that they are meeting their weight loss goals and are generally doing well. Fortunately, the study found no clear evidence that mental health conditions hindered patients' weight loss after surgery. Dr. Feiz also notes that people with depression can improve after bariatric surgery – in the cited study, prevalence of patients' depression fell significantly.
Dr. Feiz also notes that losing weight, for those with severe obesity, may lead to a reduction in these mental health issues, it can bring about other advantages such as:

Quality of Life – Patients with severe obesity may experience difficulty in engaging in activities that their family members enjoy. Whether it's playing softball with the kids or hide-and-seek with nieces and nephews, for those with severe obesity, bariatric surgery can create new opportunities to improve physical activity and bring about a higher quality of life and an improvement in their overall state of mind.
Fewer health worries – Few things are harder on a patients' state of mind than serious health worries. While heart disease and type II diabetes are often thought of as separate health concerns, they can both be caused directly or partially by obesity. Dr. Feiz & Associates note that weight loss surgery, which includes the gastric sleeve procedure and Lap Band application, can help mitigate these comorbidities. Dr. Feiz's patients praise him for their weight loss success for helping them to become more active and energetic than ever before. They find that their slimmer physique brings about a newfound happiness and confidence in many aspects of life. Dr. Feiz would like to caution against viewing weight loss surgery as a fix-all remedy for his patients' problems, but it can certainly be a step forward in easing some of life's challenges.
For more information about the success that patients of Dr. Feiz & Associates have enjoyed, call the bariatric surgery center at (310) 855-8058 or visit it online at http://www.DrFeiz.com.