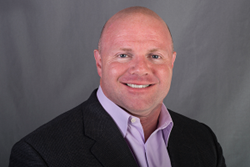 "With the Endotech System, and the use of stem cell treatment for carpal tunnel syndrome, we offer our patients the safest and most effective treatments available," said Dr. Fitzmaurice
Phoenix, AZ (PRWEB) July 06, 2016
According to a new study published in the Journal of Bone and Joint Surgery, outpatient clinics and ambulatory surgery centers have high success rates and low incidences of complications and adverse effects for surgery on the hands and upper extremities. Using data from 28,737 operations over an 11 year period from 2001 to 2012, the researchers found an overall complication rate of 0.2 percent.
"The results of the study are very encouraging, especially for patients who may not have been aware that they can come into our office and receive minimally invasive treatment for painful and often debilitating conditions like carpal tunnel syndrome or trigger thumb, and go home on the same day with almost no disruption to their daily routines," said board certified hand surgeon Dr. Michael Fitzmaurice, who offers stem cell therapy and minimally invasive surgery with the Endotech System for a range of hand and nerve conditions.
Highlights of the study's overall findings on outpatient hand surgery safety:
Total adverse event rate of .20%
No deaths reports
14 infections
18 hospital transfers
21 post-operative hospital admissions
1 medication error
4 post-operative hematomas
No wrong-site surgical procedures
No retained foreign bodies
Many hand and nerve injuries that may have once required traditional open surgery with hospital stays and longer recovery periods can now be treated safely and effectively with minimally invasive procedures that not only streamline the process and reduce the risk of complications, but they also allow for faster recovery and healing, and in some cases virtually no downtime. In addition to the convenience factor, outpatient clinics and ambulatory surgery centers may also provide patients for elective surgeries with the added benefit of limited exposure to the factors that can lead to secondary surgical complications like infections in a traditional hospital setting.
"Given the number of surgical procedures reviewed, the results of the study are remarkable. Patient safety and successful outcomes are the main priority at the Fitzmaurice Hand Institute," added Dr. Fitzmaurice. "With our minimally invasive surgical approach with the Endotech System, and the use of stem cell treatment for carpal tunnel syndrome, we offer our patients the safest and most effective treatments available."
Some of the conditions treated at the Fitzmaurice Hand Institute in Phoenix include:

Carpal Tunnel Syndrome
Musician Hand Injuries
Trigger thumb
Trigger finger
Tennis elbow
Lipomas
Thumb arthritis
Cubital Tunnel Syndrome
Dupuytren's Contracture
De Quervain's Disease
Urgent and emergency hand injuries
Joint replacement
Learn more about our services: http://www.FitzHand.com/Our-Services/
Dr. Michael Fitzmaurice is a board-certified surgeon with certification in both Hand and Reconstructive Microsurgery. Dr. Fitzmaurice has performed thousands of surgical procedures with an endoscopic carpal tunnel success rate of greater than 99%. He specializes in minimally-invasive, endoscopic nerve procedures for carpal tunnel, trigger finger, tennis elbow and thumb arthritis. Dr. Fitzmaurice developed the patented EndoTech® surgical instrumentation system, and is one of the most sought after hand surgeons in the country. Visit http://www.FitzHand.com/ for more.
The Fitzmaurice Hand Institute
19820 N 7th St #115
Phoenix, AZ 85024
(480) 351-6483
DrFitzmaurice123(at)gmail(dot)com