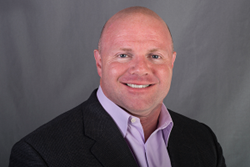 "I've dedicated my career to being able to offer the most advanced, minimally-invasive surgical treatments for hand and upper arm conditions," said Dr. Fitzmaurice
Phoenix, AZ (PRWEB) May 25, 2016
Founder of the Fitzmaurice Hand Institute in Phoenix, Arizona, Dr. Michael Fitzmaurice recently became double board-certified in surgery and surgery of the hand by the National Board of Physicians and Surgeons, as of December 31, 2015. Dr. Fitzmaurice is no stranger to going above and beyond in his pursuit of providing the most comprehensive, effective treatment for his patients, having developed the EndoTech® system for minimally-invasive hand surgery.
"Receiving board certification for both surgery and surgery of the hand is a lifelong goal of mine," said Dr. Fitzmaurice. "Certification in hand surgery requires years of training and experience in order to demonstrate your expertise in diagnosing and treating conditions of the hands."
Learn about the services available at the Fitzmaurice Hand Institute: http://www.FitzHand.com/Our-Services/
In order to qualify for board certification in surgery of the hand, Dr. Fitzmaurice had to meet the following:

Have been board-certified in orthopedic, plastic, or general surgery by the American Board of Medical Specialties (ABMS)
Complete a fellowship in hand surgery
Submit case results of more than 15 month's worth of relevant cases demonstrating skill practicing full range of hand surgery techniques
Complete at least 50 hours of continuing medical education
Complete a demanding four-hour written exam on breadth of medical knowledge, as well as diagnostic and procedural skills in hand surgery
"The medical field in general is constantly growing and improving," added Dr. Fitzmaurice. "I have every intention of staying as up-to-date and highly trained as possible to provide the best level of care for our patients suffering from hand and upper extremity conditions, such as carpal tunnel syndrome or joint injuries."
More about carpal tunnel syndrome: http://www.FitzHand.com/Carpal-Tunnel/
Certification by qualified board members allows physicians and surgeons to demonstrate expertise and experience in the field based on the highest standards of quality. An additional certificate helps distinguish a medical professional's skill and leadership related to his or her chosen specialty. Achieving and maintaining certification serves an important role, both in the medical community as well as among patients seeking quality treatment.
"I've dedicated my career to being able to offer the most advanced, minimally-invasive surgical treatments for hand and upper arm conditions, and becoming double board-certified reflects that determination and ability," said Dr. Fitzmaurice. "Painful conditions, such as joint injuries or tennis elbow, can be truly debilitating for some patients, so it's important to help patients choose the best possible care right away with reliable accreditation."
Dr. Michael Fitzmaurice is a double board-certified surgeon with certification in both Hand and Reconstructive Microsurgery. Dr. Fitzmaurice has performed thousands of surgical procedures with an endoscopic carpal tunnel success rate of greater than 99%. He specializes in minimally-invasive, endoscopic nerve procedures for carpal tunnel, trigger finger, tennis elbow and thumb arthritis. Dr. Fitzmaurice developed the patented EndoTech® surgical instrumentation system, and is one of the most sought after hand surgeons in the country. Visit http://www.FitzHand.com/ for more.
The Fitzmaurice Hand Institute
19820 N 7th Street #115
Phoenix, AZ 85024
(480) 351-6483
drmichaelfitzmaurice(at)gmail(dot)com