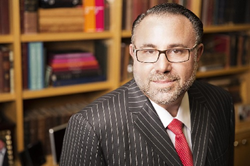 "We're looking forward to offering Restylane® Refyne and Restylane® Defyne, having participated in the trials and seeing the amazing results we can achieve with these fillers," said Dr. Gold
Nashville, TN (PRWEB) February 14, 2017
With the recent news that the FDA has approved Restylane® Refyne and Restylane® Defyne, Gold Skin Care Center in Nashville, TN, announces that it will be adding the two next-gen hyaluronic acid (HA) fillers to its line of cosmetic skin treatments. Gold Skin Care Center is proud to have participated in the pivotal clinical trials for Refyne and Defyne that led to the fillers' FDA approval. The Restylane® line is already popular with patients and dermatologists alike for treating general facial wrinkles, thinning lips, and hollow-looking cheeks. The two new products are designed with XpresHAn technology to specifically target nasolabial lines, or laugh lines, which are the lines that run from the nose to the corners of the mouth.
"The two new facial fillers from Restylane® offer flexibility and support that other fillers don't, delivering effects that look natural and don't restrict a patient's natural movement or expressions," said Dr. Gold. "If you have moderate to severe facial wrinkles, especially laugh lines, there are now two more options aimed at reducing their unsightly appearance. Although plenty of effective treatments are already on the market, our patients frequently ask about the latest options."
With the addition of Refyne and Defyne as additional options, the Restylane® family is now the largest line of hyaluronic acid facial fillers in the country. The two new dermal fillers are manufactured using a unique HA cross-linked gel that delivers custom effects and creates smooth, even distribution throughout the treatment area. Yet, they generate slightly different effects.
"Restylane® Defyne is the sturdier, more supportive of the two," Dr. Gold said, "so it's more beneficial for the deeper wrinkles and lines, including those laugh lines that so many people dread. For moderate lines and creases, Restylane® Refyne is specifically formulated to deliver more subtle effects. Regardless of which treatment is administered, however, patients can reasonably expect that wrinkle improvement will look natural and last for as long as twelve months."
According to the results of the clinical trials conducted before FDA approval, nearly 8 in 10 participants experienced noticeable improvement of their wrinkles after six weeks. For more information about dermal fillers and neuromodulators designed to target a wide range of wrinkles and volume loss, please visit https://GoldSkincare.com/Injectables/.
"We're looking forward to offering Restylane® Refyne and Restylane® Defyne, having participated in the trials and seeing the amazing results we can achieve with these fillers," Dr. Gold said. "I know our patients are, too, because of Restylane®'s top-notch safety and effectiveness record. Plus, the technology used to create these fillers is flexible enough to produce custom results for each patient. I think the two are going to attract new patients who, until now, have been reluctant to try dermal fillers."
ABOUT GOLD SKIN CARE
Gold Skin Care Center is one of the leading dermatology centers in the country, devoted to caring for all patients with skin care needs and concerns. The divisions of Gold Skin Care Center include The Laser & Rejuvenation Center and Advanced Aesthetics Medical Spa, a spa combining the most advanced techniques and products to guide you to the highest level of relaxation and rejuvenation. Tennessee Clinical Research Center interfaces with personnel of domestic and international pharmaceutical, biotechnology and medical instrument/device companies, as well as clinical research organizations. Tennessee Clinical Research Center's clinical studies have provided data that assisted client companies to obtain FDA product and device approvals or to assist their marketing efforts. Dr. Gold is an Assistant Clinical Professor in the Department of Medicine, Division of Dermatology, at Vanderbilt University Nursing School.
For more information about us, please visit https://GoldSkinCare.com.
Gold Skin Care Center
2000 Richard Jones Rd. Suite 220
Nashville, TN 37215
(615) 645-2314
DrGoldInquiry(at)gmail(dot)com