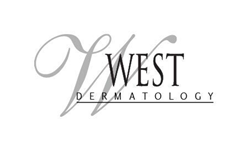 "Regardless of whether you have rosacea, psoriasis, eczema, a fungal nail infection, or any other type of skin condition, don't let it affect your summer plans," said Dr. Goldman
Irvine, CA (PRWEB) March 30, 2017
Although many people are wary of baring their skin in summer weather due to skin cancer concerns, equally as many are wary of baring their skin for other reasons, including unsightly skin conditions like dermatitis, psoriasis, rosacea, and nail fungus. The skin care specialists at West Dermatology can help get the skin prepared for the summer weather and allow individuals to hit the beach, the mountains, the park, or anywhere in between. The expert staff at West Dermatology has access to a wide range of treatments that protect the skin from skin cancer while also keeping it healthy and looking radiant.
"Many people don't look forward to sunny summer weather because they're too self-conscious to wear the types of tops, shorts, swimsuits, or shoes they want," said West Dermatology Medical Director of California, Dr. Mitchel Goldman, "As a dermatologist, I understand people's concerns about the dangers of overexposure to the sun, but as a person who enjoys the outdoors, I sympathize with those who don't feel comfortable exposing their skin issues for all to see. To this latter group, I would say that there are plenty of skin care treatments and procedures that can give you the confidence to wear whatever you want."
People who have rosacea, a condition characterized by constant facial redness and the development of excessive red blood vessels and acne-like lesions, find that the sun on their faces can cause great discomfort as well as an increase in redness. Treatment with anti-inflammatory prescription medications, like Periostat®, Soolantra® or Intense Pulsed Light with or without Photodynamic Therapy can make a day in the sun enjoyable again. Other skin issues that give people pause before venturing out in the summer weather include eczema, atopic dermatitis, and psoriasis. These non-contagious skin conditions can be managed with a variety of prescription medications and other light and laser treatments individually recommended by our expert dermatologists. Learn more about these conditions and treatment options at https://WestDermatology.com/Eczema-Dermatitis-Dry-Skin-2/
"By seeking treatment before summer kicks into gear, people can better enjoy being outdoors during warm weather," said Dr. Goldman.
For patients suffering from nail fungus, especially on the feet, West Dermatology can help them feel comfortable enough to wear their favorite sandals or other open-toed shoes. Laser therapy and other options can correct nail discoloration, brittleness, cracking, and more.
"Regardless of whether you have rosacea, psoriasis, eczema, a fungal nail infection, or any other type of skin condition, don't let it affect your summer plans," said Dr. Goldman. "Visit us today for any skin care need you have so you can have the freedom to enjoy the summer weather however you like!"
For more than 60 years, West Dermatology has been providing patients with the best treatment possible through a combination of expertise, compassion, convenience, and comprehensive care. Through multiple locations across the West Coast in California, Nevada, and Arizona, West Dermatology offers a network composed of millions of patients with 24/7 access to board certified dermatologists.
For more information please visit https://WestDermatology.com/.
West Dermatology
18831 Von Karman Ave, #300
Irvine, CA 92612
(702) 933-0225
info(at)westdermatology(dot)com