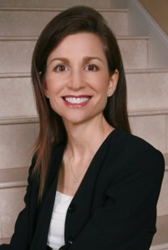 "If you have trouble spot areas that you just can't get rid of, it's worth it to look into this treatment to see if you're a candidate," said Dr. Hurley
Dallas, TX (PRWEB) July 05, 2016
The expert dermatologists at North Dallas Dermatology Associates are proud to announce that they have acquired the latest FDA-approved technology in fat reduction. SculpSure is an innovative, safe, and proven effective laser treatment for the reduction of subcutaneous fat. With SculpSure, patients are able to see a fat reduction of, on average, 24% in targeted areas during a single 25-minute session.
"SculpSure is one of only two lasers that are FDA approved for permanent fat reduction," said NDDA dermatologist Dr. Mary Hurley. "We are excited to be able to offer our patients such a quick and effective treatment to reduce problem areas of excess fat."
Learn about our Laser Treatments: http://NorthDallasDerm.com/Laser-Treatment-Acne-laser/
SculpSure works through controlled hyperthermic fat reduction, which elevates adipose tissue to a temperature between 42 and 47 degrees Celsius. This temperature disrupts fat cells without damaging surrounding dermal tissue, and over time the body eliminates the affected fat cells naturally. The treatment itself takes only 25 minutes, and patients can resume their everyday activities immediately after with no necessary recovery time.
"One of the main draws of SculpSure is how quick it is," explained Dr. Hurley. "Patients love that they can be in and out in less than an hour and still see visible results over time. Plus, there is no downtime involved."
Patients may experience some discomfort during the treatment, but the built-in cooling system coupled with the ability to change the intensity level of the treatment means that SculpSure is very tolerable. Results can be seen as early as six weeks, with full results appearing after around 3 months. Most patients see a 20-30% reduction in fat after a single session, and multiple sessions can be performed for more dramatic results if desired. The ideal candidate for SculpSure is someone who is at or near his or her goal weight, with small areas of fat that are resistant to diet and exercise.
"SculpSure is a great addition to the variety of non-surgical fat reduction technologies available," stated Dr. Hurley. "We are very pleased to offer this cutting-edge device to help our patients lose inches in the quickest and most effective way. If you have trouble spot areas that you just can't get rid of, it's worth it to look into this treatment to see if you're a candidate."
Our body contouring services: http://NorthDallasDerm.com/Body-Contouring-Skin-Tightening/
About North Dallas Dermatology Associates
At NDDA, we are skin specialists. Our staff includes six board certified dermatologists including: Mary Hurley, MD, Melissa Costner, MD, Erica Muller, MD, Melissa Rubenstein, MD, Sonya Jagwani, MD, Flora Kim, MD and Rachel Gordon, MD who have treated thousands of patients with skin diseases including skin cancers, acne, complexion problems, allergic diseases of the skin, nail and hair disorders, growths, tumors and infections.
Our goal at NDDA is to provide a comprehensive examination and to develop an individualized skin care regimen based on your skin type and lifestyle. Unlike many salons and spas, we focus on both preventative and restorative skin care to improve the overall health and appearance of your skin. Our doctors are board certified dermatologists with many years of experience in treating medical, surgical and cosmetic conditions. Also, our aestheticians are highly trained, licensed specialists in skin care and are supervised by our physicians on site, not across town.
Visit our website to learn more about our services: http://NorthDallasDerm.com
North Dallas Dermatology Associates
8144 Walnut Hill Ln #1300
Dallas, TX 75231
(214) 420-7070
NorthDallasDerm0Inquiry(at)gmail(dot)com