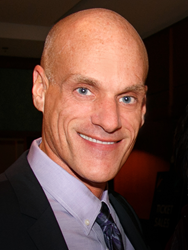 Action Cycling Atlanta recently elected Scott Drinkard as President-elect.
Atlanta, Georgia (PRWEB) November 17, 2014
The board of Action Cycling Atlanta (http://www.AV200.org), the all-volunteer group which produces the annual AV200 fundraiser, recently elected Scott Drinkard as President-elect. Drinkard is Learning Technical Training Director for Children's Healthcare of Atlanta.
The president-elect will take the reigns as board president in Fall 2015; the position is designed to ensure leadership and organizational continuity, according to current Action Cycling Board President Leon Morales, who in his day-job is Vice President, Relationship Management Solutions, DNA Behavior International.
"We're excited to welcome Scott in this new role," Morales says. "He brings a long history of community work to the role, including previous involvement with the AV200 and Action Cycling. We look forward to leveraging both his passion and organizational skills."
AV200 – which stands for AIDS Vaccine 200, noting the 200-mile ride that is its central event – benefits AIDS vaccine research at the Emory Vaccine Center and local AIDS service organizations. In its 12-year history, the events have cumulatively raised more than $1.8 million for the Vaccine Center, AID Atlanta, AIDS Athens, Jerusalem House and Positive Impact. The 13th AV200 is slated to take place May 16-17, 2015.
Morales emphasizes that Action Cycling is a year-round effort, with individual riders and teams of riders encouraged to sign up early. Likewise, he notes that other events lead up to the AV200 in May 2015, including training rides and smaller, supporting fundraising events.
"We encourage riders and volunteers to sign up early so they can fundraise around various events, from World AIDS Day and the winter holidays to their birthdays, and we encourage sponsors to sign on early so that we can help them maximize their exposure," Morales says.
About the AV200:

The two-day, 200-mile bicycle event travels from Emory University to Eatonton, Ga. in the Oconee National Forest and back to Emory. Participants include individual riders and relay teams, with support from a volunteer crew. In 2014, Action Cycling added two one-day rides, which it expects to continue: One was a 30-mile Rally Ride and the other a 62-mile Metric Century. The organization donates 100 percent of all funds raised by participants to local AIDS service organizations and AIDS vaccine research.
About the Emory Vaccine Center: The Emory Vaccine Center (http://vaccines.emory.edu) is one of the largest academic vaccine centers in the world and is renowned for its expertise in cellular immunity and immune memory.
In addition to Drinkard the Action Cycling board includes: Chris Arrington, First Vice President, Treasury & Payment Solutions, SunTrust Bank; Chris Bess, Senior Technical Manager, Medical Information Contact Center, UCB; Tina Chang, Director of Communications and Web Development, Office of Residence Life and Housing, Emory University; Stephen Frangis (Board Treasurer), Director, Finance, Emory University; Bryant Gresham (Board Secretary), a Realtor with Re/Max Metro Atlanta; Adrian J. (A.J.) Long, who works in marketing/communications for TowBlazer, Inc.; Ken Mallernee, an attorney with the Real Estate, Development & Construction group at Taylor English Duma LLP; Leon Morales (Board President), Vice President, Relationship Management Solutions, DNA Behavior International; Drew Plant, a public relations strategist who is the principal of Plant Communications, LLC; and Chuck Podgurski, an Organizational Transformation consultant for Fortune 100 companies.