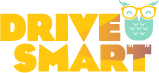 Telematics based car insurance is a growing area and is an attractive option for younger drivers
(PRWEB UK) 22 August 2013
Tiger.co.uk will be featuring the new telematics based car insurance product from this week.
The new product will collect data on driving behaviour via a telematics device that is installed in policyholder's vehicle and a smartphone app that is also provided. The app allows drivers to 'try before they buy' to support understanding of how the product works, and continues to be accessible throughout the term of the policy.
Patrick Swords, Underwriting Director at Sabre Insurance, said: "We are hugely excited at the potential for Drive Smart – not only to deliver cost-effective premiums to drivers but to support safer driving standards".
The comprehensive cover features many benefits including, personal accident cover, windscreen cover, audio cover and handbag cover up to the value of £200.
Andrew Goulborn, Commercial Director for Tiger.co.uk, commented: "We pride ourselves on providing a range of products to suit the varied needs of shoppers coming to the site to obtain car insurance quotes. Telematics based car insurance is a growing area and is an attractive option for younger drivers who want their real driving style to be taken into account in the pricing of their car insurance. The brand adds to our stable of telematics brands and brings the total number of telematics brands now offered on the site to 12."
About Tiger.co.uk:
Tiger.co.uk is a trading name of Call Connection Ltd. Tiger.co.uk is a UK based, independent car insurance comparison site, offering insurance quotes from over 150 motor insurance brands. Call Connection Ltd is authorised and regulated by the Financial Conduct Authority (number 308374).