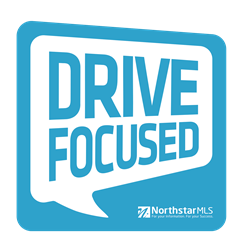 Saint Paul, Minn. (PRWEB) March 07, 2017
March 2, 2017 – Minneapolis, Minn. – Employees of NorthstarMLS®, an information service for real estate brokers and agents, announced they are seeking signatures for Drive Focused, an online campaign that encourages drivers to pledge safe practices while driving. The campaign was created in honor of Hubert "Hugh" Skanes-Cady, a NorthstarMLS employee who died in July of 2016 as the result of a motor vehicle crash when he was rear ended while riding his motorcycle.
"Hugh was a well-known and well-liked member of our team for over 15 years," said Tom Flaherty, Director of Marketing and Communications for NorthstarMLS. "We wanted to honor his memory, but we also want to do something to help stop tragedies like this from happening. That was our motivation behind creating the Drive Focused pledge site."
When a person takes the Pledge on the Drive Focused site, they Pledge to:

Put away the phone while driving.
Pull over and stop if a call or text cannot wait.
Avoid all distractions and Drive Focused.
The goal of Drive Focused is to encourage everyone to drive more safely. The NorthstarMLS team hopes to avoid injuries and further loss of life caused by distracted driving.
The organization has reached out to the realtor community in Minnesota and around the country to help spread the message about Drive Focused. Materials are available free of charge to realtor associations and others interesting in running the campaign within their own markets.
NorthstarMLS has created a series of videos featuring the messages of Drive Focused, including an interview with Mark Cady, Hugh's husband and partner of 29 years.
Flaherty and his team hope to gain 5,000 signatures by April 30, 2017.
About NorthstarMLS
NorthstarMLS® supports over 16,000 REALTORS® in Minnesota and Western Wisconsin. We provide participating brokers and agents with fast and reliable access to the information services and resources that make our property market function efficiently and effectively for both buyers and sellers.
NorthstarMLS facilitated more than 80,000 real estate transactions valued over $20 billion in 2016 and provided access for real estate professionals to more than 24,000 Active listings, more than 1.5 million comparable and sold properties, and millions of property records from all Minnesota and Wisconsin counties.
NorthstarMLS is owned and operated by the Regional Multiple Listing Service of Minnesota, Inc. (RMLS) under a mandate to develop and deliver excellence in the technologies, data resources, programs and policies that support our subscribers in the performance of professional real estate practice.
The RMLS will continue to introduce new tools, features and richer tax data from current and additional counties to NorthstarMLS in order to ensure that its subscribers have the best data and technologies available.
The Regional MLS of Minnesota, Inc. is owned by the REALTOR® shareholder associations of Minneapolis and St. Paul, and proudly provides MLS services and support to the Western Wisconsin REALTORS® Association, St. Cloud Area Association of REALTORS® and the Greater Lakes Association of REALTORS®. RMLS is responsible to a Board of Governors made up of representatives from the shareholder associations and from broker participants. More information is available at NorthstarMLS.com