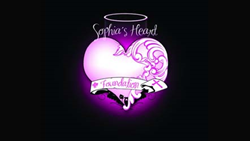 Got a need for speed? Come support the cause and ride in the #80 car at Nashville Fairgrounds.
Nashville, TN (PRWEB) February 27, 2015
The tagline for the event is "got a need for speed?". The public can sign up to support homeless families this weekend at the Tennessee State Fairgrounds Flea Market as part of the Sophia's Heart "Drive for Five" $5 campaign and get a free ride in racecar #80.
Sophia's Heart officials announce that by pledging $5 a month, individuals can make a difference in the lives of children and families staying in their residential housing program. "The commitment is as little as a value meal at your favorite drive through restaurant. It's easy, and it counts. Anyone can do it," says executive director, Clifton Harris.
Individuals who sign up for the "Drive for Five" $5 campaign this weekend will also get to take a spin around the Nashville Speedway race track in a Chevrolet Monte Carlo SS, weather permitting. Rides will be available Saturday and Sunday from 11 a.m. until 2 p.m.
To support the campaign, visit the Sophia's Heart booth number 140 in the Agriculture building at the Tennessee State Fairgrounds this weekend or visit their website.
This weekend's race track rides to the public are donated by Tony Formosa, of Fairgrounds Speedway Nashville.
The Nashville Flea Market is held monthly at the Tennessee State Fairgrounds. For more information about the Flea Market visit the website.
Sophia's Heart is a transitional housing facility that provides shelter and programming for children and families experiencing homelessness.
Officials report that on any given night there are approximately 3,000 individuals experiencing homelessness in the Nashville area.
What: Sophia's Heart "Drive for Five" $5 campaign and Nashville Flea Market February Flea Market
When: February 27th, 28th and March 1st
Where: Tennessee State Fairgrounds
Why: To assist children and families experiencing homelessness
How: Visit the Nashville Flea Market this weekend and sign up to support the Sophia's Heart "Drive for Five" $5 campaign