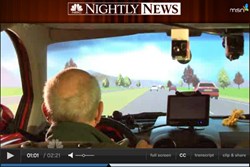 Being cost-effective and reliable, they [Stisim Drive products] also make great tools for driving simulation research.
New York, NY (PRWEB) November 04, 2013
3D Driving simulators are more than just entertainment devices. They are instructional tools for drivers as well. And Stisim Drive, a driving simulation company, has also just made them as training equipments for keeping older drivers safe.
Stisim Drive has been in the driving simulation industry for more than 26 years already. It has already produced a car driving simulator software and a number of complete driving simulation systems.
Those products imitate real-life traffic situations used for driving training and assessment. Some of the scenes that it offers are city driving, mountain driving and driving over obstacles. And because of that huge database of possible road scenarios, it assured that drivers, or would be drivers, would surely get comprehensive education and evaluation with the use of it.
However, the benefits of Stisim Drive's 3D driving simulators don't end there. Being cost-effective and reliable, they also make great tools for driving simulation research. In fact, an MIT study was even based on the data obtained from using one of its simulators. And that study was featured on NBC's Nightly News.
Particularly, that said news was about driving simulators helping older drivers stay safe. And indeed, that was Stisim Drive's intention with the development of its new STISIM Drive® -OT system.
The new software allows seniors to practice their driving skills and be evaluated. The evaluations or assessments then determine the progress of the drivers and the areas where they need improvements, thus enabling them to adapt safe driving routines.
Those features also work well for patients with injuries affecting their driving. The software allows therapists to measure recovery or progress with regards to their treatments.
For more information about Stisim Drive's 3D Driving Simulation Systems, readers could visit its website at StisimDrive.com.