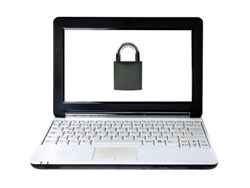 DrivingHistory.com is looking to institute other anti-scam measures in the near future.
Los Angeles, CA (PRWEB) December 05, 2013
DrivingHistory.com is launching new credit card processing software on their site designed to reduce scam charges, the company announced yesterday.
"When you run an online company, you are always at risk that someone is going to try to pull a credit card scam on you," a DrivingHistory.com spokesman said. "We don't want that to happen because it not only hurts people, but it also damages the reputation of our company. This is why we felt the need to upgrade the security on our site."
When scam artists steal credit card numbers, they often use them on low-priced sites like DrivingHistory.com before trying them and moving on to other sites to purchase more expensive merchandise.
"The good news is that there are red flags that our new software can pick up to identify an attempted scam versus a real purchase attempt," he said. "It will then block the charge from going through. Hopefully the scam artist will then think the card numbers are not valid and stop trying to use them."
The software is designed not to block legitimate card holders from purchasing reports from DrivingHistory.com.
"It should only stop people who are trying to run a scam," he said. "It should have no effect at all on our honest, law-abiding customers."
DrivingHistory.com is looking to institute other anti-scam measures in the near future, he said.
"Our goal is to protect all of our customers," he said.
About DrivingHistory.com:
DrivingHistory.com driving records search provides instant information that details a person's driving history of violations, suspension and more. With thousands of satisfied customers, DrivingHistory.com is a trusted source for driving record reports. Visit DrivingHistory.com to chat with a live representative, call 1-866-753-2268, or email Manager(at)DrivingHistory(dot)com with any questions or concerns.