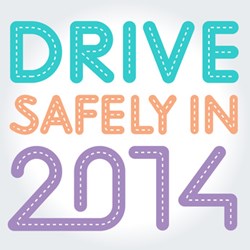 The guide will appear in the members' area of DrivingHistory.com.
San Diego, CA (PRWEB) November 06, 2013
DrivingHistory.com has created a special guidebook for new drivers to help them keep safe on the road.
"We've done other driving guides in the past, but never one that was specifically targeted to younger people and new drivers," a DrivingHistory.com spokesman said. "We realized that new drivers have their own unique needs, and that it would be a good idea for us to help them maintain a good driving history."
The guide is designed to supplement the information new drivers receive when they are getting their license, the DrivingHistory.com spokesman said.
"What you need to learn to get your license are simply the fundamentals," the DrivingHistory.com spokesman said. "We want to go beyond that and help them learn about real-world situations that are not covered by the DMV. The goal is to make them safer on the road and make it much less likely that they will receive a traffic ticket."
The guide was put together by educators and professional drivers, he said.
"When teens are studying for their license, they are not taught how to deal with road rage, unruly passengers, and other things that pop up in the real world that you need to know about it if you want to be a safe driver. We think that we can cover all of those issues and do a good service to the overall community."
The guide will appear in the members' area of DrivingHistory.com.
"We'll also be putting some parts of it up on our blog," he said. "That seems like a good way to get the message out."
About DrivingHistory.com:
DrivingHistory.com driving records search provides instant information that details a person's driving history of violations, suspension and more. With thousands of satisfied customers, DrivingHistory.com is a trusted source for driving record reports. Visit DrivingHistory.com to chat with a live representative, call 1-866-753-2268 or email Manager(at)DrivingHistory(dot)com with any questions or concerns.