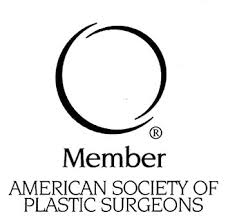 [The operation is] remarkably safe, but only when performed by a fully qualified plastic surgeon.
Los Angeles, CA (PRWEB) June 16, 2015
Buttock augmentation has become one of the most popular of all plastic surgeries, but patients must still proceed with care. As reported in the New York Daily News on June 2, 2015, 34 year-old Maryland resident Kelly Mayhew died after receiving buttock augmentation treatments from an unlicensed practitioner. The bogus doctor, who was working out of a Queens, New York apartment building, fled the scene. Among those unsettled by the tragic story was Beverly Hills plastic surgeon Payam Jarrah-Nejad, M.D., F.I.C.S., known to his patients simply as Dr. J. The physician has made a point of reminding the public of the importance of making sure that they are working only with fully qualified plastic surgeons. "Buttock augmentations, particularly the procedure known popularly as the Brazilian butt lift, are remarkably safe, but only when performed by a fully qualified plastic surgeon," said Dr. J. "It's crucial that patients seek out a board certified plastic surgeon whenever they consider this type of procedure."
According to Dr. J, individuals typically come to a plastic surgeon's office with concerns regarding their own particular health situations as well as more general questions such as "what is a Brazilian butt lift?" Once these questions are answered, it's then obviously very important that the procedure is performed only by a physician who is experienced in the procedure at hand.
"Safety is always our main priority. At the same time, our patients place a high value on achieving an improved and enhanced appearance," says Dr. J. "This is why we prefer the fat transfer method over using a synthetic implant for the buttock augmentation. The results are achieved by performing liposuction and body contouring, removing the fat from unwanted areas and then using the patient's very own fat to reintroduce it to the buttock, therefore adding volume and enhancing the shape of the buttock in the most natural, aesthetically pleasing and safest way."
Dr. J also prefers performing the fat transfer procedure instead of silicone implants for a number of reasons that go beyond aesthetics. Since the fat is from the patient's own body, the risk of a post-operative infection is significantly lower than with other procedures.
"When patients come to our office, they know they are going to be working with a qualified surgeon," says Dr. J, who is double board certified by both the American Board of Plastic Surgery and the American Board of Surgery. "I encourage all patients and focus on educating those seeking surgery, on the importance of working with a qualified doctor to not only achieve a great result, but most importantly, to achieve a great and safe result," concluded Dr. J of Dr. J Plastic Surgery.
Patients who are interested in a free initial consultation with Dr. J may call 310-993-3800 or visit his website at http://www.DrJPlasticSurgery.com.