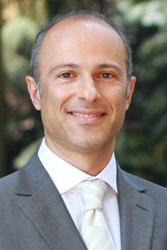 "We hope that the success of this transplant will lead to future treatments for other patients," said Dr. Michel
Los Angeles, CA (PRWEB) May 24, 2016
As reported by MassGeneral.org, on May 8 – 9, 2016, the Massachusetts General Hospital successfully performed the first penis transplant in the United States. The 64-year-old patient who received the transplant had undergone a partial penectomy in 2012 after being diagnosed with penile cancer. The transplant could restore not only a natural appearance, but also urinary and sexual function for the patient who has spent four years hoping to have his normal anatomy once again.
As a board-certified urologist, Dr. Kia Michel and his team at Comprehensive Urology in Los Angeles is no stranger to the profound impact that urinary or penile issues can have on a patient's self-image and quality of life. In cases involving penile cancer, one of the most successful treatment options has been partial or total penectomy, or penis amputation. However, while this treatment can essentially save a man's life, the loss and shame that many patients endure can be so overwhelming that depression and thoughts of suicide are expected. Fortunately, men with severe pelvic and genitourinary tissue loss may now have hope for a better quality of life following the loss of genitals due to cancer, injury, or illness.
"Penile cancer is relatively rare in the United States, and therefore, not widely discussed. However, patients who have to undergo penile amputation in order to save their lives then end up suffering silently because there aren't many options for providing a long-term solution to the physical loss and psychological trauma that follows," said Dr. Michel. "We hope that the success of this transplant will lead to future treatments for other patients, and we certainly applaud the bravery of the patient as well as the heroic efforts of the medical team for such a tragic case."
There is currently no known cause for cancer of the penis, but common risk factors include smoking cigarettes, Human papilloma virus infection, not being circumcised, and poor hygiene.
Read about adult circumcisions: https://Comprehensive-Urology.com/Adult-Circumcisions/
"One of the reasons that having a foreskin can increase a man's risk of penile cancer is that the excess skin can become tight or scarred, particularly if it tears, making it difficult to retract and keep clean. Over time, bacteria can thrive under the foreskin and cause inflammation and infection," said Dr. Michel. "The incidence of penile cancer can be lowered with circumcision and good hygiene. As with any medical issue, if an individual notices any abnormalities, it is crucial to get examined as soon as possible to rule out cancer or begin treatment, if necessary."
Learn about Comprehensive Urology's state-of-the-art facilities: https://Comprehensive-Urology.com/Facilities/
Kia Michel, M.D., earned his medical degree at the University of Washington School of Medicine and completed his residency at UCLA. He has also been recognized as a National Pfizer Scholar. As one of the founding members of the reputable Comprehensive Urology Medical Group, located in the Cedars-Sinai Medical Towers in Los Angeles, California, Dr. Michel treats a host of urologic diseases. One of the few urologists who is both an acclaimed cancer and robotic surgeon, Dr. Michel is a compassionate doctor who has dedicated his career to providing state-of-the-art care for his patients with a warm, nurturing touch. In addition to Comprehensive Urology, Dr. Michel is also a founding member of the Integrated Prostate Cancer Center in Los Angeles, an advanced facility dedicated to the treatment and prevention of prostate cancer.
Comprehensive Urology is a renowned urological practice in Los Angeles that provides state of the art urological care in a personalized and compassionate environment. The physicians at Comprehensive Urology are board-certified urologists with specialty training in a number of different aspects of urology and provide tailored care for their patients with outstanding results.
Call Comprehensive Urology today at (310) 278-8330 or visit their website: http://www.Comprehensive-Urology.com.
Comprehensive Urology
8631 W. Third Street , Suite #715 E
Los Angeles, CA 90048
Tel: (310) 499-2756
CUinquiry(at)gmail(dot)com