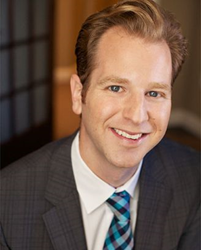 "Although e-cigarettes are thought to be safer than traditional cigarettes, we're still uncertain about the potential long-term effects on people's health – and we may not know for another decade," said Dr. Kulbersh
Charlotte, NC (PRWEB) February 16, 2017
Smoking e-cigarettes, popularly known as vaping, is touted as being safer than smoking traditional cigarettes. Therefore, although it's been established that smoking cigarettes puts plastic surgery patients at a greater risk of postoperative complications, it stands to reason that vaping would result in a lower risk of such complications. That theory was put to the test in a recent study, the results of which were published in late 2016 in the official journal of the American Society of Plastic Surgeons (ASPS), Plastic and Reconstructive Surgery.
"This type of study is more important because of the increasing popularity of vaping in our patients" said Dr. Kulbersh. "When smoking became popular back in the 1920s, the harmful effects weren't realized until the 1940s, at least a generation later, when lung cancer rates soared. Although e-cigarettes are thought to be safer than traditional cigarettes, we're still uncertain about the potential long-term effects on people's health – and we may not know for another decade."
One issue that physicians and researchers want to clarify is the impact of inhaling nicotine vapor on patients recovering from facial plastic surgery. Smokers of regular cigarettes are strongly encouraged not to smoke for 3-4 weeks before and after undergoing a facial plastic surgery procedure. Nicotine from cigarettes results in vasoconstriction, or reduced blood flow, which increases the chances of poor wound healing and complications after plastic surgery.
"We know that nicotine in traditional cigarettes is a major risk factor leading to a postoperative complications, but it's not definitive if the same holds true for the nicotine in e-cigarettes," Dr. Kulbersh said. "What we do know is that while long-term smoking of traditional cigarettes leads to increased risks of cancer and heart disease, current evidence does not show that vaping contributes to the development of these diseases. We can't make the leap and concluded that vaping doesn't lead to complications during recovery from plastic surgery."
Evidence from one study conducted several years ago indicated that the rate of post-surgery complications dropped from 40% to 20% in patients who stopped vaping 3-4 weeks beforehand. Based on this evidence, as well as on the overall uncertainty about the impact of e-cigarette smoking on recovery and healing, patients considering a facial plastic surgery procedure, such as a facelift or a nose job, are encouraged to refrain from vaping in the 3-4 weeks before and after surgery at a minimum. For some patients, they would need to be off vaping for months before undergoing surgery. To find out more about facial plastic surgery options, as well as what to do to prepare for and recover well from the procedure, visit https://CarolinaFacialPlasticSurgery.com/Facial-Procedures/.
"Although it's true that no direct evidence shows nicotine in e-cigarettes increases complications with blood flow following surgery," Dr. Kulbersh said, "I demand that patients who vape follow the same guidelines for pre- and post-surgery that patients who smoke cigarettes do. Patient safety is the number one priority in my practice. For this reason, I will not take any undue risk for any patient undergoing surgery. Undergoing any type of surgery has risks so doctors should be taking all steps to limit risk to their patients."
Double board-certified as a facial plastic surgeon and fellowship-trained in facial plastic and reconstructive surgery, Dr. Jonathan Kulbersh is the founder and director of Carolina Facial Plastics in Charlotte, North Carolina. Dr. Kulbersh received training in facial plastic surgery in Beverly Hills with renowned surgeons, Babak Azizzadeh, MD, FACS, Paul Nassif, MD, FACS, (well known for his show Botched) and Guy Massry, MD, and has experience in facial rejuvenation procedures, including facelift, rhinoplasty, eyelift and injectables (Botox and fillers). Additionally, as an expert in the function of facial nerves, Dr. Kulbersh has a special interest in patients with facial paralysis and Bell's palsy. Dr. Kulbersh has published numerous articles, as well as chapters of medical textbooks, including Master Techniques in Blepharoplasty and Periorbital Rejuvenation.
Please visit our website: [https://CarolinaFacialPlasticSurgery.com/
Carolina Facial Plastics
6849 Fairview Road #200
Charlotte, NC 28210
(704) 842-3644
info(at)CarolinaFacialPlastics(dot)com