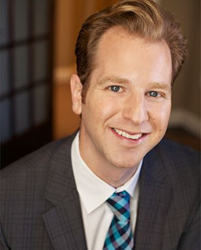 "More often than not, older patients are still working, dating, and leading active lives, and they want their outside to be reflective on how they feel on the outside," said Dr. Kulbersh
Charlotte, NC (PRWEB) January 06, 2017
Founder and director of Carolina Facial Plastics Dr. Jonathan Kulbersh is a renowned expert at helping patients of all ages achieve natural-looking facial rejuvenation and reconstruction. Specializing in procedures such as rhinoplasty, facial injectables, facelift, and eye surgery, Dr. Kulbersh has firsthand experience with the growing trend among older Americans, at least 65 years and older, undergoing cosmetic procedures to regain a more youthful appearance. The Washington Post reports that the number of people ages 65 and older undergoing facelifts and eyelid treatments has more than doubled in just the past 20 years.
"The number of people getting plastic surgery or minimally invasive treatments, such as injectables or Botox, has grown dramatically across the board in the U.S. and internationally," said North Carolina facial plastic surgeon Dr. Kulbersh. "But there's been a definite increase among older patients because the idea of cosmetic surgery has become more socially acceptable and the procedures more affordable. It's not surprising that individuals in their 60s or older also want to enjoy the benefits of modern cosmetic procedures."
Plastic surgery has transformed in recent years as new technologies and minimally invasive techniques allow plastic surgeons and dermatologists to achieve results that are not only dramatic but also natural-looking. Patients have a much broader range of treatments and services to choose from rather than a handful of traditional surgical options from decades ago.
"With just a few injections or minor incisions, we can help an older patient look a good five or 10 years younger," added Dr. Kulbersh. "Since these procedures can be done in a matter of minutes at our office and don't require the lengthy recovery time of traditional surgical procedures they are generally safer for patients in their 60s or older who might not have been good candidates for cosmetic work in the past."
The trend has raised concerns that older men and women are simply giving in to the pressure that younger is better rather than accepting the inevitable physical changes that occur with age. Anti-ageism activists, for example, argue that pushing the elderly to undergo cosmetic surgery only encourages others to see the signs of aging as something to be ashamed of and hidden at any cost.
Learn more about cosmetic surgical procedures: https://carolinafacialplasticsurgery.com/surgical/
"Men and women in the U.S. are not only living longer, but they are also more physically fit and healthier than previous generations," said Dr. Kulbersh. "More often than not, older patients who have cosmetic surgery say that they may look like they are 65 or so, but they feel younger. They are still working, dating, and leading active lives, and they want their outside to be reflective on how they feel on the inside."
Double board-certified as a facial plastic surgeon and fellowship-trained in facial plastic and reconstructive surgery, Dr. Jonathan Kulbersh is the founder and director of Carolina Facial Plastics in Charlotte, North Carolina. Dr. Kulbersh received training in facial plastic surgery in Beverly Hills with renowned surgeons, Babak Azizzadeh, MD, FACS, Paul Nassif, MD, FACS, (well known for his show Botched) and Guy , in facial rejuvenation procedures, including facelift, rhinoplasty, eyelift and injectables (Botox and fillers). Additionally, as an expert in the function of facial nerves, Dr. Kulbersh has a special interest in patients with facial paralysis and Bell's palsy. Dr. Kulbersh has published numerous articles, as well as chapters of medical textbooks, including Master Techniques in Blepharoplasty and Periorbital Rejuvenation. Please visit our website: https://carolinafacialplasticsurgery.com/
Carolina Facial Plastics
6849 Fairview Road #200
Charlotte, North Carolina 28210
(704) 842-3644
info(at)CarolinaFacialPlastics(dot)com