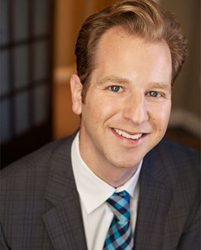 "The most important thing is finding a doctor who is board-certified and an expert in the field of the specific plastic surgery that they have in interest," said Dr. Kulbersh
Charlotte, NC (PRWEB) May 02, 2016
Dr. Jonathan Kulbersh of Carolina Facial Plastics isn't surprised that Charlotte, NC, the city where he and his business reside, was listed as number five on the list of "5 US Cities with the Highest Plastic Rates." The other cities that made the list are: Austin, San Francisco, Los Angeles, and Miami. The results were calculated using a survey by RealSelf and combining that data with the number of board-certified plastic surgeons per 100,000 residents.
"These results are not surprising. People might not think of North Carolina when they think of the more stereotypical locations like Miami and Beverly Hills, places famous for their plastic surgery patients and procedures, but North Carolina does have an enormous amount of history within it, even in plastic surgery and other medical fields," explained Dr. Kulbersh.
According to the study, the first plastic surgeon to serve Charlotte, NC, was Dr. William T. Berkeley. He founded Charlotte Plastic Surgery in 1951, which is still open today. Austin, Texas, ranked number four on the list, has 3.49 board-certified plastic surgeons per 100,000 residents. San Francisco is in third place with 3.88 plastic surgeons per 100,000 residents. The runner up is Los Angeles, which also ranks as the 4th most popular city in the world for plastic surgery procedures. Finally, Miami is the front-runner with 4.62 board-certified plastic surgeons per 100,000 residents It also ranks #1 in the world for the highest plastic surgery rates.
"These cities are filled with career-driven, cosmopolitan, high-powered people. This is reflective in the population growth in each of these cities. These are some of the fastest growing cities in the country. People want to look and feel their best, and cosmetic surgery helps people achieve these goals. Each part of the country has their own style and way of life, they center around certain ideals, and in these cities, cosmetic beauty is a prominent ideal. In Charlotte, you have a strong basis of patients in banking and finance. These are highly competitive fields and patients want to look and feel their best" reasoned Kulbersh.
Visit https://CarolinaFacialPlasticSurgery.com/Before-After-Fhotos/ to see Dr. Kulbersh's stunning results.
It was surprising to some that New York City did not make the list. But, accordingly to the data, as glamorous as New York City is, plastic surgery is not its forte or focus. Each of these aforementioned cities offers a variety of options when picking a doctor for your cosmetic procedure of choice. Dr. Kulbersh offers this advice when considering whom to choose for your cosmetic procedures:
"When picking a plastic surgeon, do your research. The most important thing is finding a doctor who is board-certified and an expert in the field of the specific plastic surgery that they have in interest. Patients need to understand that not all plastic surgeons are amazing at all plastic surgery procedures. There are general plastic surgeons, facial plastic surgeon, oculoplastic surgeons, dermatologist, and aesthetic surgeons that all preform plastic surgery. As a facial plastic surgeon, I am biased and I believe that surgeons in my field are generally highly trained and excel in rhinoplasties, face lifts, and anything else that is face, head, or neck-related. It is important to become educated in both the procedure of interested in the doctor you choose. Realself is a plastic surgery online community and is a great tool to utilize; it allows you to connect with experts, like myself, who not only advise what type of doctor you should be looking for, but they will also share their own experiences with procedures and answer any of your pre and post-surgery questions that they can."
Double board-certified in facial plastic surgery and fellowship-trained in facial plastic and reconstructive surgery, Dr. Jonathan Kulbersh is the founder and director of Carolina Facial Plastics in Charlotte, North Carolina. Dr. Kulbersh received training in facial plastic surgery in Beverly Hills with renowned surgeons, Babak Azizzadeh MD FACS, Paul Nassif MD FACS (well known for his show Botched), and Guy Massry MD, and has expertise in facial rejuvenation procedures, including facelift, rhinoplasty, eyelift and injectables (Botox and fillers). Additionally, as an expert in the function of facial nerves, Dr. Kulbersh has a special interest in patients with facial paralysis and Bell's palsy. Dr. Kulbersh has published numerous articles, as well as chapters of medical textbooks, including Master Techniques in Blepharoplasty and Periorbital Rejuvenation.
For more information please visit http://www.CarolinaFacialPlasticSurgery.com.
Carolina Facial Plastics
6849 Fairview Road Suite 200,
Charlotte, North Carolina 28210
(704) 842-3644
info(at)CarolinaFacialPlastics(dot)com