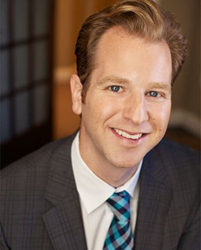 "It really is great choice for people who want to reverse aging or make their face more symmetrical but are unsure if they want to commit to a permanent or invasive surgical procedure," said Dr. Kulbersh
Charlotte, NC (PRWEB) June 02, 2016
Restylane Lyft® recently announced its list of the Top 100 Volume Injectors for 2016. The list includes Dr. Jonathan Kulbersh and the team at Carolina Facial Plastics among the top doctors and organizations in the United States who perform the procedure. Receiving the Top 100 recognition is a testament to Dr. Kulbersh's experience and expertise with the Restylane Lyft product and procedure, making Carolina Facial Plastics the destination of choice for high patient satisfaction with quality outcomes.
"We at Carolina Facial Plastics are very pleased to hear that our patients are happy with their results and that we are providing excellent service to meet our patient's needs. We are happy to receive this award because we take an immense amount of pride in the products that we use. For those who are not familiar, Restylane Lyft® is a dermal filler that enhances facial features and restores volume to the face. It is commonly used in patients who want to enhance their facial features or those who notice facial aging due secondary to facial volume loss," explained Dr. Kulbersh. "The most common sites to have Restylane Lyft® injected are, jawline (for a liquid necklift), temples, cheek, and the smile lines."
Read more about Restylane Lyft®: https://CarolinaFacialPlasticSurgery.com/Restylane-Lyft-Filler/
Restylane Lyft® is a hyaluronic acid gel that is approved filler to add volume to improve facial proportions, lift, and improve facial balance. It is a non-surgical option to give the appearance of a younger-looking face, without having to undergo an invasive surgical procedure.
"Hylauronic gel is a clear gel product that is fantastic because it is a naturally occurring substance already found within the human body, usually around the eyes," said Dr. Kulbersh. "In addition, Restylane Lyft can be easily dissolved if the results are not what the patient desires."
The makers of Restylane Lyft® pride themselves on the fact that the treatment is a natural substance, minimally invasive, and a non-surgical procedure that can provide distinct and effective results for a patient that can last anywhere from nine to 15 months.
"It really is great choice for people who want to reverse aging or make their face more symmetrical but are unsure if they want to commit to a permanent or invasive surgical procedure. The most important thing that I can say here, and it stands true in regards to any procedure, is the most important decision in undergoing a facial injectable procedure is choosing the injector. Each type of filler has unique qualities that an experience injector can help guide a patient which will be best for their face. When choosing who does your injections, it is best to research your doctor and find someone who is an expert with facial procedures," emphasized Dr. Kulbersh. "I am a facial plastic surgeon and have extensive training and experience in dealing with every aspect of the face. It is important for patients to entrust their procedure to a doctor with a vast array of skills and experience in the specific area of the body that they are wanting altered, so that they can receive the best possible care."
Double board-certified in facial plastic surgery and fellowship-trained in facial plastic surgery, Dr. Jonathan Kulbersh is the founder and director of Carolina Facial Plastics in Charlotte, North Carolina. Dr. Kulbersh received training in facial plastic surgery in Beverly Hills with renowned surgeons, Babak Azizzadeh MD FACS, Paul Nassif MD FACS (well known for his show Botched), and Guy Massry MD. Dr. Kulbersh is skilled in many facial rejuvenation procedures, including facelifts and neck lifts, rhinoplasties, eye and brow lifts, and facial fillers. Additionally, as an expert in the function of facial nerves, Dr. Kulbersh has a special interest in helping patients with facial paralysis and Bell's palsy. Dr. Kulbersh has published numerous articles, as well as chapters of medical textbooks, including "Master Techniques in Blepharoplasty and Periorbital Rejuvenation." Learn more about Dr. Kulbersh: https://CarolinaFacialPlasticSurgery.com/Dr-Kulbersh/
For more information please visit http://www.CarolinaFacialPlasticSurgery.com.
Carolina Facial Plastics
6849 Fairview Road Suite 200,
Charlotte, North Carolina 28210
(704) 842-3644
info(at)CarolinaFacialPlastics(dot)com