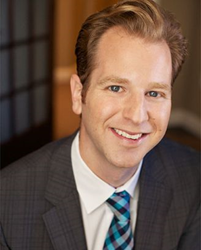 " These fillers not only provide a range of effects but also allow you to keep your range of facial expressions without any hint of looking 'frozen,'" said Dr. Kulbersh
Charlotte, NC (PRWEB) February 07, 2017
Swiss pharmaceutical company Galderma announced that the FDA had approved its two newest products, Restylane® Refyne and Restylane® Defyne. The gels, manufactured with the innovative XspresHAn Technology, are designed to correct moderate to severe facial lines, deep folds, and wrinkles. The new fillers are now available at Carolina Facial Plastics in Charlotte, which is founded and directed by facial plastic surgeon Dr. Jonathan Kulbersh.
"Carolina Facial Plastics is honored to provide our patients with Restylane®'s newest hyaluronic acid dermal fillers," said Dr. Kulbersh. "The Restylane® line is one of our most popular dermal filler options, so these new additions are expected to be very popular. They are designed to address laugh lines, lip augmentation, and enhance the natural facial features by adding volume to the face."
FDA approval for Restylane® Refyne and Restylane® Defyne was based in part on clinical studies that showed noticeable improvement in wrinkles after only six weeks and continued improvement for as long as 12 months. Because the unique XpresHAn technology allows for a range of effects, it is believed that the new fillers will convert previously hesitant patients into taking advantage of the benefits that they can deliver. Dr. Kulbersh has similar expectations.
"We talk to patients every week who would love to try dermal fillers, but they hesitate for a variety of reasons. With these two, however, I expect less hesitation. Cumulatively, these fillers not only provide a range of effects but also allow you to keep your range of facial expressions without any hint of looking 'frozen,' which can make taking that first step much easier," Dr. Kulbersh said.
New patients might also be encouraged by clinical results showing that both Restylane® Refyne and Restylane® Defyne cause few side effects, which are both temporary and mild. Patients looking to reduce the appearance of moderate wrinkles, deep creases, and laugh lines around the mouth could find the results they want with just these two new dermal fillers. For more information about cosmetic facial treatments, visit https://CarolinaFacialPlasticSurgery.com/Facial-Procedures/.
"Restylane® Refyne and Restylane® Defyne could be a game changer in many ways. Refyne will be effective for patients looking for subtle enhancements to their moderate wrinkles, while Defyne will provide extra support for patients looking to reduce the aging effects that deeper lines show," Dr. Kulbersh said. "These new treatments will give patients additional choices to address their cosmetic facial issues, and we at Carolina Facial Plastics are proud to make this available to our patients."
Double board-certified as a facial plastic surgeon and fellowship-trained in facial plastic and reconstructive surgery, Dr. Jonathan Kulbersh is the founder and director of Carolina Facial Plastics in Charlotte, North Carolina. Dr. Kulbersh received training in facial plastic surgery in Beverly Hills with renowned surgeons, Babak Azizzadeh, MD, FACS, Paul Nassif, MD, FACS, (well known for his show Botched) and Guy Massry, MD, and has experience in facial rejuvenation procedures, including facelift, rhinoplasty, eyelift and injectables (Botox and fillers). Additionally, as an expert in the function of facial nerves, Dr. Kulbersh has a special interest in patients with facial paralysis and Bell's palsy. Dr. Kulbersh has published numerous articles, as well as chapters of medical textbooks, including Master Techniques in Blepharoplasty and Periorbital Rejuvenation. Please visit our website: https://CarolinaFacialPlasticSurgery.com/
Carolina Facial Plastics
6849 Fairview Road #200
Charlotte, NC 28210
(704) 842-3644
info(at)CarolinaFacialPlastics(dot)com