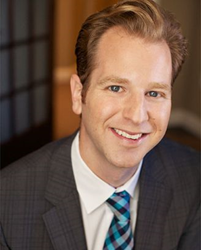 "The minimal swelling attribute alone will likely make Volbella the most popular lip filler once it is released," said Dr. Kulbersh
Charlotte, NC (PRWEB) June 27, 2016
The United States FDA recently approved the use of the dermal filler, Volbella, starting in October of 2016, according to Yahoo Finance. Volbella is part of the Juvéderm family, created by the pharmaceutical powerhouse Allergen. Juvéderm is primarily used as a dermal filler for the lips, cheeks, and temples, tear troughs, and smile lines. It is composed of hyaluronic acid, a natural substance found within the human body, commonly in the eyes. Allergen took the best things about Juvéderm and enhanced it, making a filler specifically for the lips and mouth, in the form of Volbella.
Read about Juvéderm here: https://CarolinaFacialPlasticSurgery.com/What-You-Need-to-Know-When-You-Get-Juvederm-in-Charlotte/
"Volbella is a great addition to the dermal filler family," said Dr. Kulbersh. "Lip plumping is probably one of the most common procedures I perform at my office. With the media exposure of reality stars like Kylie Jenner to musician Iggy Azalea undergoing lip injection procedures, the popularity of lip injections has skyrocketed. This trend obviously didn't go unnoticed by Allergen and they decided to create a filler specifically for the lips, to improve the quality and longevity of the injections for their consumers."
Learn about Lip Augmentation: https://CarolinaFacialPlasticSurgery.com/Non-Surgical-Procedures/Lip-Augmentation/
During clinical trials, it was noted that Volbella was less painful when injected, caused less swelling than its predecessor, and provided a more natural-looking result. This can be primarily attributed to the use of Vycross, which blends different molecular weights of hyaluronic acid allowing for a lower concentration and higher gel duration.
"From what I understand, Volbella was developed to become the first-choice filler to be used for the lips. I've heard nothing but good things about the product. The majority of patients, even when you warn them that there will most likely be swelling after having lip injections, are surprised by how inflated their lips become, so the minimal swelling attribute alone will likely make Volbella the most popular lip filler once it is released," said Dr. Kulbersh. "Futhermore, the fact that it lasts for up to year, when Juvéderm only lasts a maximum of six months, will make Volbella even more in demand."
Volbella has been available in Europe since 2011, and it has since expanded to Asia and Canada after positive reviews and popular demand. It is now distributed in more than 70 countries, with the United States being next. Juvéderm Volbella will be available for use in October of 2016.
"It was only a matter of time until Volbella made its way to the United States. Allergen Juvéderm always deliver quality products, and after all the positive feedback the medical world has been hearing, we were very excited to learn that the FDA approved Volbella usage domestically. What's not to like about less pain, a more natural look, less swelling, and a longer lasting result? We are very eager to see how popular Volbella becomes and to hopefully test it in our own offices very soon," concluded Dr. Kulbersh.
Double board-certified facial plastic surgeon and fellowship-trained in facial plastic and reconstructive surgery, Dr. Jonathan Kulbersh is the founder and director of Carolina Facial Plastics in Charlotte, North Carolina. Dr. Kulbersh received training in facial plastic surgery in Beverly Hills with renowned surgeons, Babak Azizzadeh MD FACS, Paul Nassif MD FACS (well known for his show Botched), and Guy Massry MD, and has expertise in facial rejuvenation procedures, including facelift, rhinoplasty, eyelift and injectables (Botox and fillers). Additionally, as an expert in the function of facial nerves, Dr. Kulbersh has a special interest in patients with facial paralysis and Bell's palsy. Dr. Kulbersh has published numerous articles, as well as chapters of medical textbooks, including Master Techniques in Blepharoplasty and Periorbital Rejuvenation.
For more information please visit http://www.CarolinaFacialPlasticSurgery.com.
Carolina Facial Plastics
6849 Fairview Road #200
Charlotte, North Carolina 28210
(704) 842-3644
info(at)CarolinaFacialPlastics(dot)com