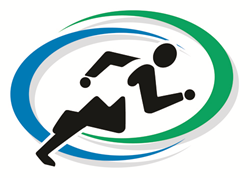 "We also offer treatment and prevention services for the types of orthopedic injuries and health problems that can arise from lifestyle factors like prolonged sitting and lack of regular physical activity," said Dr. Meier
Beverly Hills, CA (PRWEB) July 01, 2016
While the effects of a predominantly sedentary lifestyle on a person's waistline and physical appearance may have once been the dominant focus of discussion into the topic, a growing body of research in the last few years has shown that the health implications of too much sitting are far worse than a couple of extra inches around the midsection. A study published in the Medicine and Science in Sports and Exercise journal suggests that breaking up a sedentary routine with short and periodic bursts of physical movement can help to negate some of the dangerous side effects of sitting for hours. Orthopedic surgeon Dr. Steven Meier discusses what these findings could mean for the health of people around the world.
In addition to weight gain and the inherent health risks associated with obesity, research has found that sitting for long periods of time every day without interruption can lead to spikes in blood glucose levels, diabetes, high blood pressure, and an increased risk of colon and lung cancer. Even more alarming, experts have found that the negative effects of sitting are not mitigated by spending an hour or two at the gym after spending hours on end in a desk chair or on the couch.
"While being physically active and getting regular exercise helps, studies are showing that even healthy and fit individuals are not immune to the dangers of sitting for hours on end every day," said Dr. Steven Meier, board-certified orthopedic surgeon at Meier Orthopedic Sports and Regenerative Medicine in Beverly Hills. "Even so-called weekend warriors, who are training for marathons or triathlons on weekends, are going to suffer some negative health effects if they're spending 60-80 hours a week sitting in a chair at the office."
Learn more about Meier Orthopedic Sports and Regenerative Medicine: http://MOSM.com/About-Orthopedic-Sports-Medicine/
According to the findings by the Indiana University researchers, standing up and taking a short walk every 30 minutes, or alternating 30 minutes of sitting with 30 minutes of working at a standing desk for example, is more effective in helping to regulate blood flow in the legs and offset hours of sitting than longer blocks of physical activity.
"At Meier Orthopedic Sports and Regenerative Medicine, our motto is 'Keeping You Active.' In addition to helping our patients stay healthy and fit enough to enjoy the physical activities and sports they love, we also work to educate our patients, and offer treatment and prevention services for the types of orthopedic injuries and health problems that can arise from lifestyle factors like prolonged sitting and lack of regular physical activity," added Dr. Meier.
Click here to read about Dr. Meier's #KeepingYouActive campaign: http://MOSM.com/Orthopedic-Sports-Medicine-Media/
In 15 years of medical practice Dr. Meier proves his commitment to caring for patients with the most leading-edge medicine. His ongoing work to heal through multiple therapeutic techniques exemplifies how Dr. Meier's medical mission is #KeepingYouActive.
Steven Meier, M.D. is a board-certified orthopedic surgeon and sports medicine doctor in Beverly Hills, California. As a renowned expert in the most advanced techniques for shoulder and knee surgery, Dr. Meier is highly sought-after for his cutting-edge joint preservation and restoration procedures. He graduated with honors from Loyola Medical School in Chicago, received his residency training at Northwestern University, and completed his fellowship in sports medicine and arthroscopic surgery at the University of California San Diego. To learn more about Dr. Meier and his practice, please visit http://www.MOSM.com/ or call 310.736.2793.
Meier Orthopedic Sports and Regenerative Medicine
8641 Wilshire Blvd #215
Beverly Hills, CA 90211
(310) 853-1029
MeierInquiry(at)gmail.com