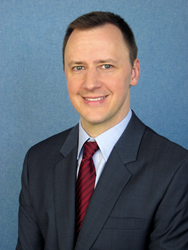 "The use of mesenchymal stem cells and prolotherapy to treat difficult orthopedic injuries and chronic pain has finally started to gain traction in recent years," said Dr. Meier
Los Angeles, CA (PRWEB) July 29, 2016
Team doctors have confirmed that professional baseball player A.J. Pollack of the Arizona Diamondbacks, who suffered a new fracture to his previously injured right elbow in a game on April 1st, according to an July 20 Fox Sports article, will be out on disability for at least three months as he heals from the latest surgery. Pollack's injury and recovery process is compounded by a new injury to the elbow, as well as an earlier fracture that failed to heal properly.
"Unfortunately, surgery has its limitations when it comes to treating complex fractures and the types of repeated injuries and chronic pain that can result in cases like A.J.'s and many professional athletes," said Dr. Steven Meier, a board-certified orthopedic surgeon and sports medicine specialist at Meier Orthopedic Sports and Regenerative Medicine in Beverly Hills.
In addition to the surgical procedure to fix the latest fracture and replace a broken screw from a prior surgery, Pollack will also undergo biologic enhancement with stem cell therapy to complement the surgical treatment and help to accelerate the healing and recovery process.
Learn more about stem cell therapy and orthopedic medicine: http://MOSM.com/Stem-Cells-Orthopedics-Sports-Medicine/
"The use of mesenchymal stem cells and prolotherapy to treat difficult orthopedic injuries and chronic pain has finally started to gain traction in recent years as more and more professional athletes and people of all activity levels are turning to the benefits of regenerative medicine when traditional treatments have failed," added Dr. Meier, who offers stem cell therapy and prolotherapy treatments in Los Angeles for orthopedic injuries and chronic joint pain.
Click here to read about Dr. Meier's #KeepingYouActive campaign: http://MOSM.com/Orthopedic-Sports-Medicine-Media/
In 15 years of medical practice, Dr. Meier proves his commitment to caring for patients with the most leading-edge medicine. His ongoing work to heal through multiple therapeutic techniques exemplifies how Dr. Meier's medical mission is #KeepingYouActive.
Steven Meier, M.D. is a board-certified orthopedic surgeon and sports medicine doctor in Beverly Hills, California. As a renowned expert in the most advanced techniques for shoulder and knee surgery, Dr. Meier is highly sought-after for his cutting-edge joint preservation and restoration procedures. He graduated with honors from Loyola Medical School in Chicago, received his residency training at Northwestern University, and completed his fellowship in sports medicine and arthroscopic surgery at the University of California San Diego. To learn more about Dr. Meier and his practice, please visit http://www.MOSM.com/ or call 310.736.2793.
Meier Orthopedic Sports and Regenerative Medicine
8641 Wilshire Blvd #215
Beverly Hills, CA 90211
(310) 853-1029
meierinquiry(at)gmail(dot).com