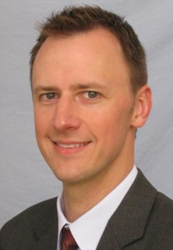 "We try to encourage our patients at MOSM to find a schedule that fits in with their individual lifestyle," said Dr. Meier.
Beverly Hills, CA (PRWEB) August 31, 2016
It is common knowledge that strong, healthy muscles - in addition to looking good - help to support the body and minimize the risk of a range of injuries, from lower back pain to knee problems. Finding the right balance between working the muscles just enough to build strength, but not enough to risk strain or injury can be a common problem for many people, especially when starting a new routine.
Drawing on the conclusions from ten published studies on the optimal strength training frequency for the development of new muscle, an article in Sports Medicine states that consistent reps performed twice a week is more effective for muscle growth than performing twice as many reps just once a week in one workout. The researchers point out that the body reaches a peak muscle building capacity, after which it plateaus, making additional exercise after that point ineffective. Specifically, there is a "muscle growth window" of 48 hours. Once the window is closed, additional lifting will not cause more muscle growth until the window is reopened.
"Many people tend to fall into an 'all or nothing' mentality when it comes to strength training and exercise, and get discouraged if they can't commit or keep up with a schedule that involves going to the gym three or four times a week. We try to encourage our patients at MOSM to find a schedule that fits in with their individual lifestyle, and as this study shows, as little as two days a week can be enough to build and maintain adequate muscle strength," said Dr. Steven Meier of Meier Orthopedic Sports and Regenerative Medicine in Beverly Hills.
The researchers found that the plateau effect applies to both sets of reps, and days of training. So, adding a third day of strength training in a week will have similar (not greater) effects than training for two days.
"As the researchers suggest, spreading the workouts out over a few days a week will yield the best results. Rather than trying to cram in a total body workout into a day or two, breaking workouts down into manageable segments throughout the week will be effective, and help many people to avoid the boredom and fatigue that can lead to giving up."
In 15 years of medical practice, Dr. Meier proves his commitment to caring for patients with the most leading-edge medicine. His ongoing work to heal through multiple therapeutic techniques exemplifies how Dr. Meier's medical mission is #KeepingYouActive. Read about the regenerative medicine treatments available at Dr. Meier's practice: http://MOSM.com/Regenerative-Medicine/
Steven Meier, M.D. is a board-certified orthopedic surgeon and sports medicine doctor in Beverly Hills, California. As a renowned expert in the most advanced techniques for shoulder and knee surgery, Dr. Meier is highly sought-after for his cutting-edge joint preservation and restoration procedures. He graduated with honors from Loyola Medical School in Chicago, received his residency training at Northwestern University, and completed his fellowship in sports medicine and arthroscopic surgery at the University of California San Diego. To learn more about Dr. Meier and his practice, please visit http://www.MOSM.com/ or call 310.736.2793.
Meier Orthopedic Sports and Regenerative Medicine
8641 Wilshire Blvd #215
Beverly Hills, CA 90211
(310) 853-1029
meierinquiry(at)gmail(dot)com