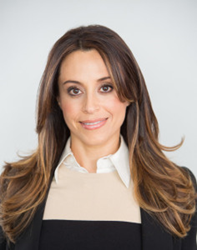 If you needed medical care, which doctor would you choose?
Beverly Hills, CA (PRWEB) January 13, 2015
After an extensive selection process by MSP Communications, a list of approximately 5% of the top physicians in Southern California were named as Super Doctors® and published in the January 2015 issue of Los Angeles Magazine. Dr. Michelle Israel is honored as one of these esteemed 5%.
Every year, MSP Communications invites doctors to nominate colleagues they know to be exceptional in their specified field. They are asked a simple question: "If you needed medical care, which doctor would you choose?" Once they have a pool of candidates, they evaluate using ten indicators, including years of experience, fellowships, and hospital appointments, among others. Finally, a blue ribbon panel reviews the candidates and points are totaled from the nominations, research and the review. Only the highest scoring doctors are included as Super Doctors.
Not only has Michelle Israel, MD been honored by her peers, she has received numerous awards over the years, from her patients, including the Compassionate Doctor award for five consecutive years and the Patients' Choice Award every year for the last seven years.
A native to Los Angeles, Dr. Michelle Israel is known for her care and compassion, not just for elderly patients but for all of her adult patients. She specializes in geriatric, general and internal medicine with expertise in prevention and early detection of disease, travel medicine vaccines, annual physical examinations, on-site laboratory results, pre-operative evaluations and clinical nutrition education.
She provides customized services which include: same-day appointments, lab tests, EKGs, x-rays, echocardiograms and ultrasounds, as well as same-day results on most tests, with explanations and recommendations via phone or email. Dr. Israel recently moved her practice to 435 North Roxbury Drive in Beverly Hills. For more information or to make an appointment, please call 310-556-3788 or visit drmichelleisrael.com.
About Michelle Israel, MD
Dr. Israel received her Bachelor of Science degree from UCLA, her medical degree from UC Irvine and had the pleasure of completing her internal medicine residency at Cedars Sinai Hospital. In addition, she completed her geriatric medicine fellowship at UCLA. Dr. Israel is a member of the American Medical Association and a board certified physician.
About NALA™
The NALA is a full-service marketing agency providing custom personalized service for small and medium businesses throughout the United States.
PR Contact:
ttendell(at)thenala(dot)com
805.650.6121, ext. 361