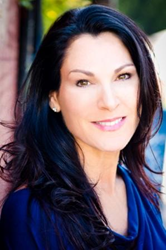 Los Angeles, CA (PRWEB) May 09, 2014
Patricia was a bright young teenager who struggled with anorexia nervosa before the term was widely known or the disorder officially recognized. Today, she's known as Patricia Pitts, Ph.D., and she's one of the nation's leading experts on the successful treatment of eating disorders.
As founder of a network of comprehensive treatment facilities in greater Los Angeles, Pitts has counseled thousands of patients, guiding them to health and wholeness through self-discovery to a new paradigm of hope and empowerment.
As a distinguished faculty member of the Ben Franklin Institute's Insight and Innovation in Eating Disorder Treatment conference in June, Pitts will provide two presentations to behavioral health care professionals: "Out of the Rabbit Hole: Freedom from Binge Eating" and "Physician, Heal Thyself: Seven Steps to Self-Exploration and Creating a New Narrative."
Pitts also will serve as an expert panelist, reviewing complex eating disorder case studies and providing practical clinical solutions. According to Pitts, "It's such an honor to serve as a faculty member for the Summit for Clinical Excellence Conference. The opportunity allows me to share my 30 years of clinical experience to assist clinicians in guiding their eating disorders patients out of the endless loop of eating disorders to hope, healing, and wellness."
The Ben Franklin Institute is holding its Summit for Clinical Excellence Insight and Innovation in Eating Disorder Treatment Conference from June 5 to7 at the Hilton St. Louis Frontenac Hotel in St. Louis, Missouri. The conference will draw addiction, behavior health, and mental health professionals from across the county who seek to enhance their treatment approaches and outcomes for eating disorder patients and their families.
Visit The Bella Vita exhibitor table to meet Dr. Patricia Pitts and representatives from The Bella Vita during the conference.
About The Bella Vita. The Bella Vita offers a multi-faceted approach to healing anorexia nervosa, bulimia nervosa, binge eating disorder, and disordered eating for clients while providing a safe and supportive environment that helps each client to strive for a healthy balance his or her life.
The program works to uncover the underlying cause of the eating disorder while addressing co-occurring conditions such as depression, anxiety, obsessive-compulsive disorder, trauma and alcohol and drug addiction. The Bella Vita is a CARF accredited program with transitional living, and several residential and outpatient treatment centers in Los Angeles, La Canada Flintridge, Woodland Hills and Thousand Oaks. For more information, visit http://www.thebellavita.com or call the 24/7 help line at 818-585-1775 for program and admissions questions or to schedule an assessment with a therapist with advanced training and specialization in the diagnosis and treatment of eating disorders.
For media inquiries, please contact Melissa Moss at 323-255-0400, x121.