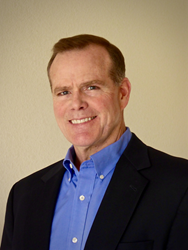 Helping patients lead normal lives who have suffered severe facial deformities is an opportunity to show God's love.
Denver, CO (PRWEB) April 18, 2016
Dr. Robinson, a top Denver cosmetic, oral and maxillofacial surgeon, was interviewed for TLC's Two in a Million regarding his patient Austin. The series introduces two people with the same rare medical condition and documents their individual journeys, including their meeting, visits with doctors, and their unique life questions. Austin's episode, "A Face Like Mine," airs this Wednesday, April 20, 2016, at 10pm EST on TLC.
Austin has faced the challenges of Goldenhar syndrome. He has undergone multiple surgeries including a bone graft, distraction osteogenesis (bone lengthening), and other reconstructive surgeries such as hearing aids (bone-anchored hearing aid or "BAHA") and ear prosthesis. Dr. Robinson has the opportunity of treating patients with Goldenhar syndrome, like Austin. He was asked for his expertise regarding the condition, its complexities, and various treatments and techniques used to correct severe craniofacial deformities.
Goldenhar syndrome is a congenital defect that causes incomplete development of facial features such as the ear, nose, lips, and other soft tissue and bone structures. Maurice Goldenhar described the syndrome in the mid-1900s. The syndrome is a form of hemifacial microsomia, which is a brachial arch developmental deformity, that occurs in 1 out of 25,000 persons and in most cases affects only one side of the face. In ten percent of cases, 1 out of 250,000, both sides of the face are affected. Persons with Goldenhar syndrome usually have trouble breathing, develop cysts around their eyes, and may have cervical vertebrae problems.
According to Dr. Robinson, "The techniques to improve the outcome have advanced significantly over the last fifteen years, and it is a pleasure for me to have been a part of that progression." In addition to performing various oral, maxillofacial, craniofacial, and cosmetic surgeries, Dr. Robinson has spent 25 years researching and developing patented bone lengthening products, including internal devices for long bones of the legs and arms. He has similarly developed and patented dental implant distraction devices and jaw lengthening devices. The craniofacial distractor is distributed by Tridens Medical in the United States. Dr. Robinson has performed multiple reconstructive facial surgeries over the years that utilize distraction osteogenesis devices which he invented. Dr. Robinson states: "Helping patients lead normal lives who have suffered severe facial deformities is an opportunity to show God's love."
Dr. Randolph "Randy" C. Robinson is a Cosmetic Surgeon and Oral and Maxillofacial Surgeon who has been practicing for almost 25 years in Denver, Colorado and all over the world. Dr. Robinson has received numerous awards, co-founded and is actively involved in Face the Challenge, a non-profit organization, and holds appointments in various medical programs and societies. For more information on Dr. Robinson and Robinson Cosmetic Surgery, please visit [http://www.RobinsonCosmeticSurgery.com or contact us at 303-792-2828.