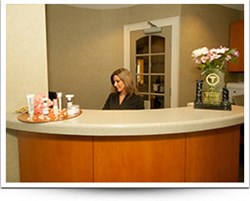 Dr. Rubinstein has been given access to Juvederm Voluma early, having been selected as a regional trainer.
(PRWEB) November 27, 2013
Dr. Ran Rubinstein, of Laser & Cosmetic Surgery Specialists in Newburgh, NY, has added Juvederm Voluma to the list of injectable fillers available at his practice. Dr. Rubinstein was selected as one of Allergan's regional trainers and gained early exposure to the treatment, which will be available to all physicians on December 2, 2013,
Juvederm Voluma is the future of injectable fillers. The revolutionary product is a cross-linked hyaluronic acid filler that combines Allergan's smooth, natural-feeling Vycross technology with Juvederm's hydrating filler capabilities. The end product is a substance that is FDA approved for injection into the cheeks, cheekbones, and around the chin. Juvederm Voluma restores age-related volume loss in the mid-face and delivers a more youthful, rejuvenated appearance. One of the many benefits that accompany the procedure is the long-lasting results that are noticeable for up to 2 years, unlike other fillers that typically last for 6-12 months. Dr. Rubinstein has been given access to Juvederm Voluma early, having been selected as a regional trainer. His patients have eagerly sought treatments with the new filler.
Dr. Rubinstein performs the procedure using a micro cannula injection technique. The micro cannula is blunt-tipped, reducing occurrences of bruising and minimizing pain. One injection with the device allows physicians to treat a much larger area. With Juvederm Voluma, results are seen immediately and patients can return to work and other normal activities right away. When receiving injections with the micro cannula, they do not need to worry about temporary side effects such as swelling and bruising.
Dr. Ran Rubinstein is dual board certified by the American Board of Facial Plastic Surgery and the American Board of Otolaryngology-Head and Neck Surgery. He is well known for his expertise and dedication to patient care, as well as his surgical skill and artistic eye which yield fantastic outcomes for the procedures he performs. Dr. Rubinstein is an Assistant Professor at New York Columbia Presbyterian Hospital and a trainer for several injectable and laser companies, such as Allergan, Medicis, Bioform Medical, and Sanofi Aventis.
At Laser & Cosmetic Surgery Specialists, Dr. Rubinstein and body specialist Dr. Donovan T. Rosas offer patients a multitude of treatment options to address cosmetic concerns regarding their face and body. Dr. Rubinstein also treats patients for nasal, sinus, and allergy disorders. Both surgical and non-invasive procedures are available at the New York practice, including rhinoplasty (nose surgery), facelift, necklift, blepharoplasty (eyelid surgery), breast surgery, tummy tuck, laser therapies, Botox, and injectable fillers. Laser & Cosmetic Surgery Specialists may be reached in Newburgh at 845-863-1772 or online at http://www.yourfacemd.com.