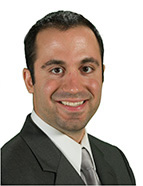 "We cannot stress enough how important sunglasses and protective eyewear on a daily basis can be for ensuring long-term eye health," said Dr. Taban
Beverly Hills, CA (PRWEB) April 11, 2016
Los Angeles oculoplastic surgeon Dr. Meyryar (Ray) Taban and his team at TabanMD understand there's a reason why March is designated as both Save Your Vision Month and Workplace Eye Wellness Month. Protecting your sight is about more than just scheduling regular eye exams, although annual vision exams are vital for long-term vision health. On a daily basis, everyone makes decisions that can impact their vision and eyes, whether choosing to forego sunglasses or scheduling an anti-aging eye treatment based on the cheapest offer.
"The moment we wake up, our eyes are constantly working, and when everything is functioning properly, most people take their eyes for granted," said Los Angeles oculoplastic surgeon Dr. Meyryar (Ray) Taban of TabanMD. "In order to keep your eyes as healthy as possible, people need to incorporate a number of safety precautions in to their daily routine and to address any concerns right away with a professional."
Often seen as a sign of aging, many people may develop an eyelid condition called ptosis, which causes one or both eyelids to droop, as a result of age, weight, and congenital factors. While people may be tempted to correct drooping eyelids for a more youthful, refreshed appearance, ptosis can impact one's vision if left unaddressed.
Click here to learn more about ptosis and treatment options for this eyelid condition: http://TabanMD.com/Ptosis-Droopy-Upper-Eyelid/
"Ptosis is particularly common among older individuals because the muscles or skin tissue around the eyes can become weakened or stretched over time. Some people may simply be born with ptosis or develop it earlier in life after an injury or nerve damage," said Dr. Taban. "But ptosis is more than just an aesthetic issue. Severe cases of ptosis can make it difficult for an individual to see clearly from one or both eyes, which can eventually cause blurred vision and even vision loss."
Patients who choose to correct droopy eyelids for aesthetic reasons are strongly encouraged to seek an experienced oculoplastic surgeon to perform the surgery. The procedure for lifting and repositioning drooping eyelids often involves tightening and adjusting the small levator muscles of the eyelids, which requires extensive training and skill.
"Some patients tend to think that a cosmetic surgery involves less risk, but even a simple blepharoplasty can result in unsatisfactory results or even injury if performed by a novice," added Dr. Taban. "I've had to perform a number of reconstructive procedures because some patient decided to go to a brand new cosmetic surgeon who promised expert results."
While not everyone is at risk of developing drooping eyelids, there is not one person who is not exposed to the dangers of sunlight. Ultraviolet light can not only cause direct damage to the retinas and other parts of the eye, but it can also significantly damage the delicate skin around the eyes, resulting in vision and life threatening skin cancer.
"Everyone is susceptible to skin cancer on any area on their bodies, but the eyelids and area around the eyes is particularly vulnerable to the rays of the sun," added Dr. Taban. "Most people assume that they only need to wear UVA and UVB blocking sunglasses on bright, sunny days, but whether you're at the beach or spend a lot of time outdoors for work, you need to protect your eyes every single day."
Eyelid skin cancer accounts for up to five to 10 percent of all skin cancer cases in the U.S., according to The Skin Cancer Foundation Journal. The most common type of eyelid cancer, basal cell carcinoma, can actually spread to the eye if left untreated.
"Eyelid cancers typically respond well to surgery," said Dr. Taban. "When removing cancerous tissue, our highest priority is to not only treat the cancer, but to also retain normal eyelid function and appearance. We cannot stress enough how important sunglasses and protective eyewear on a daily basis can be for ensuring long-term eye health."
Find out more about eyelid cancers here: http://TabanMD.com/Eyelid-Skin-Cancer-Reconstruction/
Mehryar (Ray) Taban, MD, is a Santa Barbara and Beverly Hills,Los Angeles oculoplastic surgeon (cosmetic and reconstructive eyelid plastic surgery) who is committed to his patients' progress and results. He offers an array of reconstructive and cosmetic procedures, with a focus on the face in general and the eyes in particular. He has had extensive training, and is triple board-certified by the American Society of Oculofacial Plastic Surgery (ASOPRS), American Board of Cosmetic Surgery (ABCS) and American Board of Ophthalmology (ABO). Due to Dr. Mehryar (Ray) Taban's expertise in eye plastic surgery, he is often called upon to help other physicians with their complex cases, and frequently publishes articles and lectures to physicians around the country.
For more information on Dr. Taban and his services, please visit http://www.TabanMD.com.
Dr. Mehryar (Ray) Taban, MD
9735 Wilshire Blvd #319,
Beverly Hills, CA 90212
(805) 669-9101
office(at)TabanMD(dot)com