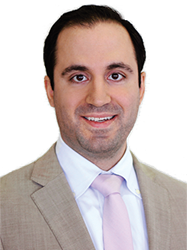 "What I like about both of these tear trough fillers is that the effects look natural and last a long time," said Dr. Taban
Los Angeles, CA (PRWEB) March 23, 2017
According to the National Sleep Foundation, poor sleep quality affects nearly half of all Americans, yet poor sleep is likely not the only cause of the sunken-eye look, which can include dark circles or bags under the eyes. Instead, these undesirable characteristics that make you look older or in poor health are likely due to genetics, dehydration, allergies, and losing fat beneath the thin skin under the eyes from aging or weight loss. Traditionally, implants or surgery have been the solution, but double board-certified oculoplastic surgeon Dr. Mehryar (Ray) Taban has recently begun offering two new procedures that are safe, long-lasting, and much less invasive.
"Patients frequently ask how much sleep or rest they need to eliminate or even reduce their under eye circles or bags, but that is not the solution. Typically, implants or surgery have usually been the answer. However, many patients want to rejuvenate their appearance without having to endure painful surgery or lengthy healing to correct those bags or circles," explained Dr. Taban. "To accommodate those concerns, we now offer tear trough filler treatments."
One such dermal filler treatment includes a hyaluronic acid gel filler injection, especially ones with a lighter touch such as Restylane or Belotero. Normally used to address superficial wrinkles and fine lines on other parts of the face, hyaluronic acid dermal fillers have proven to be very successful in reducing the sunken eye look, as well as treating circles and bags under the eyes. However, as the technique is crucial to achieving aesthetic success, patients should make sure to choose a skilled, trained, and experienced oculoplastic surgeon to perform this delicate procedure.
"The technique must be precise; there is very little margin for error," Dr. Taban said. "If too much filler substance is injected, the eyes look puffier and baggier; if too little is injected, the bluish effect of the under eye circles – the Tyndall Effect – can worsen. A proper technique born of training and experience, on the other hand, can deliver effects for up to two years – and they are consistent, natural-looking, and revitalizing!"
Another tear trough filler treatment that is highly successful is a fat transfer injection, in which fat is taken from another part of the body – the belly or the thigh, for example – and injected delicately under the eye. The effects are immediate and continue improving for several months; furthermore, many patients have experienced permanent results. To find out more, including the secret that allows the fat transfer method to achieve such natural results, visit http://tabanmd.com/eyelid-facial-fat-transfer/.
"What I like about both of these tear trough fillers is that the effects look natural and last a long time. But what my patients really like is that they get a more bright-eyed, youthful appearance with a virtually painless recovery and very few side effects," Dr. Taban said. "Both treatments are ideal for patients who want to improve the appearance of their eyes, and their overall appearance, without enduring the invasiveness and pain associated with surgery or implants."
Meet Dr. Taban: http://TabanMD.com/About-Oculoplastic-Surgeon/
Mehryar (Ray) Taban, MD, is a Santa Barbara and Beverly Hills, Los Angeles oculoplastic surgeon (cosmetic and reconstructive eyelid plastic surgery) who is committed to his patients' progress and results. He offers an array of reconstructive and cosmetic procedures, with a focus on the face in general and the eyes in particular. He has had extensive training and is triple board-certified by the American Society of Oculofacial Plastic Surgery (ASOPRS), American Board of Cosmetic Surgery (ABCS) and American Board of Ophthalmology (ABO). Due to Dr. Mehryar (Ray) Taban's expertise in eye plastic surgery, he is often called upon to help other physicians with their complex cases, and frequently publishes articles and lectures to physicians around the country.
For more information on Dr. Taban and his services, please visit http://www.TabanMD.com.
Dr. Mehryar (Ray) Taban, MD
9735 Wilshire Boulevard #319
Beverly Hills, CA 90212
(805) 669-9101
DrTabanInquiry (at) gmail (dot) com