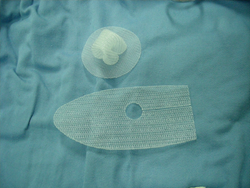 ...hernias in women must be approached differently than in men both in terms of diagnosis and treatment.
Los Angeles, CA (PRWEB) June 15, 2015
As reported on by the New Zealand Herald on June 8th, a surgeon has been found responsible for insufficient care for one of his female hernia patients. In addition to making mistakes during the treatment of the patient, it was found that he "did not conduct an adequate pre-operative review of the woman." According to Dr. Shirin Towfigh of the Beverly Hills Hernia Center, the fact that most hernias appear in men has caused many hernia doctors to adopt a male-centric mindset in diagnosing and treating the condition, and women therefore receive inferior care. She says that, doctors most start now to counter this trend by going above and beyond what is expected in order be "an advocate for female hernia patients". She strives to educate her colleagues and patients about the best practices and methods for both the diagnosis and treatment of occult hernias in women as well as men. According to Dr. Towfigh, to put an end to this long-running insufficient care, hernias in women must be approached differently than in men both in terms of diagnosis and treatment:

Diagnosis – "Although women do only account for approximately 8 percent of all hernia patients, this low number makes some doctors completely ignore the possibility that one of their female patients may be suffering from a hernia, making the misdiagnosis rate for hernias in women very high." Dr. Towfigh stresses how important it is to truly listen to each individual patient and to use all of the resources at her disposal to properly diagnose the source of patient's pain. Often, female hernias can come without a prominent bulge commonly seen with male patients, so other diagnostic imaging methods may be necessary. In a study last year co-authored by Dr. Towfigh, it was shown that ultrasounds are often used to diagnose occult hernias, yet MRI can be even more effective at identifying even the hernias that the ultrasound misses. Dr. Towfigh is an expert at identifying femoral hernia symptoms in women, and in treating the hernias through surgery or other means.
Treatment – "Depending on the type of hernia and the severity of the case, surgery may or may not be required." For example, incisional hernia treatment for women will always require surgery to properly treat the hernia due to the fact the incisional hernias will not heal on their own. Mesh is often required to ensure that internal pressures will not cause another hernia to push through the site of the previous incision. Early hernia repair is also recommended for femoral hernias, as they can turn into incarcerated hernias much more easily than more typical inguinal hernias.
While experts like Dr. Towfigh are working hard to advance the knowledge surrounding female hernias, doctors around the country still "need to do their part in recognizing the importance of imaging tools like MRI in the pursuit of accurate diagnosis for women with occult hernias." Anyone who suspects that they may have a hernia, or would like to seek more expertise in the treatment of the hernia that they have already been diagnosed with, can call Beverly Hills Hernia Center at 310-358-5020 or visit them online at http://www.beverlyhillsherniacenter.com today.