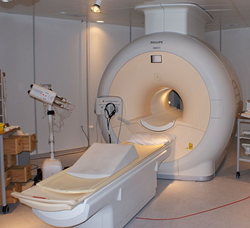 ... the fact that these tests can determine both the existence and the type of hernia make them an invaluable tool in assessing the need for surgery.
Los Angeles, CA (PRWEB) June 17, 2015
According to a May 11th article on Doctors Lounge, a recent study in the Journal of Clinical Ultrasound revealed that ultrasounds tests proved effective in diagnosing groin hernias. While this fact has long been known to practicing hernia specialists like Dr. Shirin Towfigh of the Beverly Hills Hernia Center, the overwhelmingly positive data will prove helpful in convincing other doctors of the diagnostic effectiveness of ultrasounds. In a study of 151 patients, ultrasounds were shown to be 96 percent accurate in providing a hernia diagnosis. And, the fact that these tests can determine both the existence and the type of hernia can be an invaluable tool in assessing the need for surgery.
Yet, according to Dr. Towfigh, who is regarded by many to be the Western United States' foremost expert on female hernias and abdominal wall hernias in general, more work must be done in convincing doctors to order these tests for potential female hernia patients in the first place. The female anatomy, compared to that of a male, has many confounding variables that may make a doctor ascribe groin pain to something other than a hernia. "In women you have ovaries, you have a uterus, they can have fibroids, many have had C-sections," Dr. Towfigh explains. "All of that can complicate a diagnosis."
Dr. Towfigh stresses that doctors must not order diagnostics tests based solely around the question of "Who is most likely to suffer from a hernia?" While it is true that only around eight percent of hernia patients are women, Dr. Towfigh says that the fact that doctors often don't think to properly check for a hernia when examining female patients increases the rate of misdiagnosis. But, with the effectiveness of ultrasounds, there is no longer an excuse for the hernias in these female patients to go on undiagnosed.
While it is true that ultrasounds are a valuable resource that should be more readily incorporated into a doctor's diagnostic tool belt, they are not the most effective imaging technique used to find hidden hernias, such as hiatal hernias within women. As highlighted by a study co-authored by Dr. Towfigh that was published in The Journal of the American Medical Association last year, MRIs and CT scans are even more effective than ultrasounds at finding these hidden, occult hernias. MRI is the most effective method of the three, having successfully detected an occult hernia in 91 percent of cases missed by CT scans. According to Dr. Towfigh, even if a hernia doesn't show up in an ultrasound test, a considerate diagnostician will do everything that he or she can to find the source of the patient's pain.
About Dr. Shirin Towfigh
In addition to her work diagnosing, treating and performing surgical repairs for hernia patients, Dr. Towfigh is also a sought after educator and speaker on a wide-range of hernia related topics. For any female or male hernia patients who are interested in learning more about Dr. Towfigh's work with patients at the Beverly Hills Hernia Center, they can call the clinic at 310-358-5020 or visit them online at http://www.beverlyhillsherniacenter.com today.