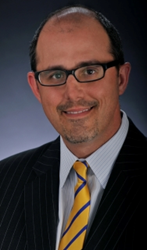 Mr. Drucker stays in constant contact with our clients on the status of their cases and always return phone calls
Boca Raton, FL (PRWEB) September 13, 2014
Drucker Law Offices, a Boca Raton personal injury lawyer firm, has just announced that they are now offering free consultation services. Anyone in the Boca Raton area who has been injured is welcome to call Gary Drucker's law office at 561-483-9199 and arrange for the no-cost meeting.
The fact that Drucker Law Offices would now offer a free consultation probably does not come as a surprise to the many clients who have worked with Gary Drucker over the years. For almost two decades, he has been practicing law in the tri-county area, and in that time he has earned a well-deserved reputation for his knowledge and experience, as well as his kind and caring manner.
In addition, Drucker Law Offices handles cases on a contingency fee basis, which is a percentage of the client's recovery. The firm does not collect attorney fees or costs unless there is a settlement or verdict in the client's favor. From people who have been injured in an automobile accident, trip and fall, or work site accident to motorcycle or truck accidents and more, Drucker Law Offices is ready and willing to help. The personal injury lawyer prides himself on giving each and every client the personal attention that he or she and the case deserves.
"Mr. Drucker stays in constant contact with our clients on the status of their cases and always return phone calls," a spokesperson for the law firm noted, adding that he keeps his clients up to date so they feel confident and positive about the outcome of their case.
"He thinks of you as friends and he wants all our friends to feel comfortable and stress free if it is within our power."
Anybody who would like to learn more about Drucker Law Offices is welcome to visit the firm's website; there, they can read about Gary Drucker and the legal services he provides his clients.
About Drucker Law Offices:
At Drucker Law Offices, the firm is absolutely devoted to the service that is given to its personal injury clients. Gary J. Drucker and the Drucker Law firm will guide their clients through their cases, from beginning to end with a focus on personal attention. People do not have to face a large corporation or insurance company alone. Gary J. Drucker and Drucker Law Offices will be there for them every step of the way, advising them through each stage and protecting their rights throughout. For more information, please visit http://www.floridalawteam.com/boca-raton/personal-injury-lawyer/