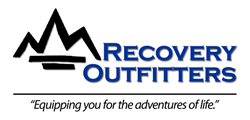 Our mission is to "Transform Young Male Addicts Into Honorable Men."
(PRWEB) June 03, 2014
Recovery Outfitters Inc. takes a unique, cutting-edge approach to the treatment of young male addicts and their families; they strive to be the best addiction treatment center. The new videos being released provide information about the drug addiction rehab center and the treatments they provide. The facility's mission is to "Transform Young Male Addicts Into Honorable Men." Utilizing numerous therapeutic methods including; psychodrama, art therapy, motivational interviewing, experiential therapy, and cognitive behavioral therapy they get to the source of an addicts trauma quickly. Their goal is to meet patients wherever they may be when entering treatment, and to foster gratitude, honesty, and willingness. The intensive work with the patients is only part of the process, addiction is a family disease and intensive work with the family is an integral part of treatment. Recovery Outfitters Inc. holds quarterly family workshops, including educational lectures, group therapy, and healthy encounters between parents and their son. They conduct monthly family counseling sessions and parents have monthly group therapy. The drug abuse treatment center takes the young men on therapeutic recreational trips, giving them opportunities to socialize and have fun, exhilarating experiences while sober. The substance abuse treatment center strongly believes that working through any present trauma in addition to building a strong foundation in a 12-step program are essentials to recovery. But, to achieve fulfilling, long-term recovery, an addict must be able to live their life to the fullest, taking advantage of the new lease on life they have been given. To learn more about the substance abuse treatment center in Georgia, or about sober living homes for drug abuse visit the company website.
Recovery Outfitters has room for 16 young men in a comfortable, home-like setting. Recovery Outfitters provides a loving environment to begin the recovery journey from substance. Built out of a hybrid approach, our program combines therapeutic methods with 12-step principles as a means of addressing trauma while learning to utilize the basic tools of recovery. What makes their program unique is the emphasis placed on Experiential Therapy; recreational trips and outings provide opportunities for healthy relationship building, self-expression, and exhilarating, adventurous experiences while sober. Family therapy is also an important component; workshops are held quarterly, providing for healthy family encounters as well as educational groups for parents and relatives. If someone is struggling with addiction, contract the facility directly to learn more about drug addiction treatment programs by calling (866) 947-6550.
The ROI House is a residential treatment center for young men between ages 15 and 28 offering the best in drug addiction rehabilitation. The facility accepts a maximum of 16 clients at a time, ensuring personalized and individualized treatment for each of them. The drug abuse treatment center also offers long term drug rehab for those looking for an extended stay.
CARES is an acronym for creating a recovery environment for success. The CARES program serves those who have completed the ROI House program and offers them continued support while living in a transitional living home. They make a plan for independent living with our guidance, attend weekly Group Therapy sessions at ROI, and receive support from our staff in a variety of ways. The Aftercare Program serves young men who have completed the ROI House and CARES programs and offers them continued support while living in their chosen community. They make a plan for independent living with staff guidance and attend weekly aftercare group sessions.
The Alumni Relapse Prevention Program serves young men who have completed The ROI House Program, and need a fresh start. They are at least twenty-one years old, and have demonstrated an ability to maintain substantial periods of sobriety. To find out more information about programs for young men, or if you just have questions, call the helpline. The facility will assist in finding an appropriate facility for every situation. There is a knowledgeable voice on the line with assistance and answers to your questions, 1-866-947-6550.
About
ROI House is a licensed Residential Treatment Center offering treatment to young men whose lives and plans are being shattered by the use of drugs and alcohol. The treatment programs are designed to address different levels of need. Together they take young men through primary residential treatment, long term goal realization, development of goal achievement plan, and through a learning and healing process to a point where they can realistically expect to live sober and fulfilling lives.
Main Residence
ROI House
1300 Peachtree Parkway
Cumming, Georgia 30041
Phone: 678-947-6550 (Option 5)
Email: info(at)recoveryoutfitters(dot)org
Corporate Office
Recovery Outfitters, Inc.
564 Peachtree Parkway
Suite 107
Cumming, GA 30041
Phone: 678-947-6550 (Option 3)