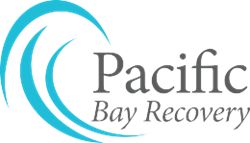 Success rates for drug and alcohol addiction exceed 85% at Pacific Bay Recovery!
San Diego, California (PRWEB) June 16, 2016
Pacific Bay Recovery is now accepting direct referrals for those needing inpatient rehab from medical clinics. This includes both primary care and specialty practices who need to help patients achieve sobriety from addiction to drugs or alcohol. Call (619) 663-3595 for more information and scheduling for the top drug rehab San Diego trusts.
All too often, physicians are faced with patients who end up becoming addicted to prescription medication. This may occur after surgery, after a traumatic incident or due to degenerative arthritis worsening. Whatever the cause of addiction, effective treatment typically entails a sixty to ninety day stay at a top notch rehab center with an initial medical detox.
Pacific Bay Recovery's track record for achieving successful sobriety with patients exceeds 85%, which is double the national average. The main reason for this is the customized approach which includes both traditional and alternative treatment options.
All types of drug addiction is treated, which includes options for both illicit and prescription drugs. Whether it is narcotics or sedatives, the medical detox is safe and supervised by Board Certified physicians.
Most insurance is accepted at Pacific Bay Recovery. For direct referrals, simply call (619) 663-3595 for the best drug rehab in San Diego.