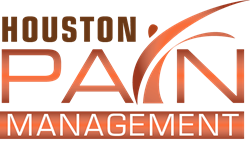 Houston Pain Management is now offering Outpatient Drug Rehab treatment with a Suboxone licensed, Board Certified doctor!
Houston, TX (PRWEB) January 15, 2014
Houston Pain management is now offering outpatient drug rehab treatment with a licensed, Board Certified Suboxone provider. Suboxone has been a revolutionary treatment for drug addiction treatment, and Houston Pain Management provides highly skilled, outpatient rehab for those in need. Call (832) 699-0676 for more information and scheduling.
When an individual is dealing with drug addiction, inpatient rehab is not always necessary. There are medications available such as Suboxone which tend to prevent opiate withdrawal symptoms and significantly reduce narcotic cravings.
When a person attempts to go "cold turkey" for addiction treatment, success rates are very low. However, with Suboxone treatment, the success rates are much higher due to the structured withdrawal from the opiates. With the medication, patients are able to avoid inpatient treatment. This allows patients to continue working and spending time with family.
Treatment at Houston Pain Management is affordable and highly skilled. Call (832) 699-0676 for more information and scheduling with drug rehab Houston trusts.