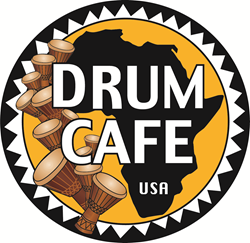 "We at Drum Café USA are thrilled to be partnering with a company like 919 Marketing." - Jo-ann Radus, co-Founder of Drum Café USA
NEW YORK (PRWEB) June 17, 2019
Drum Café USA, the world's premiere team building organization, recently announced a new partnership with 919 Marketing, an award-winning national marketing and public relations agency.
Using group drumming techniques lead by certified leadership trainers, the Drum Café USA team building program provides a powerful tool to companies looking to increase productivity and efficiency through interactive events. The unparalleled program is also utilized by companies to energize conferences – going beyond the keynote speaker – to engage and excite participants through a motivational musical experience.
Since its inception in 1997, Drum Café USA has performed more than 50,000 events in 60 countries, including performances for The Queen of England, Nelson Mandela and several U.S. Presidents.
In addition to PR services, 919 Marketing will provide social media and digital marketing services to accelerate national market awareness of the Drum Café USA leadership position.
"We at Drum Café USA are thrilled to be partnering with a company like 919 Marketing," says Jo-ann Radus, co-Founder of Drum Café USA. "The company has a long history of excellence and we feel confident that they will be able to get the word out about the powerful, unifying, and valuable offering Drum Cafe USA delivers to the business world and beyond."
919 Marketing's Founder and CEO, David Chapman, says he and his team are excited to work with Drum Café USA and spread the word about the unique but largely unknown benefits the company offers.
"919 Marketing is an agency fueled by big thinkers, creative minds, and innovative professionals." Says Chapman. "This agency was built to help brands like Drum Café USA to find their way. We look forward to helping Drum Café USA elevate its national brand awareness."
For more information about Drum Café USA, please visit http://www.drumcafe.com/
For more information about 919 Marketing, please visit http://919marketing.com/.
About 919 Marketing:
For over a decade, leading franchise brands have trusted 919 Marketing to provide sound marketing strategies and insightful content marketing services that drive measurable results at a reasonable price. Our experienced, senior-level staff is easy to work with and connects with you on a personal level without politics or drama.
As a result, 919 has a well-earned reputation for helping franchise companies accelerate national brand awareness, award franchises, increase revenue for franchisees and improve marketing results.
We provide high-powered strategic planning, public relations, social media, digital marketing, direct marketing campaigns, franchise development support and full creative capabilities — each utilizing proven processes refined over hundreds of client engagements.
Founded in 1996, 919 Marketing Company is headquartered in North Carolina's Research Triangle, recently rated as the #2 best place for business and careers by Forbes, and satellite offices in NY, Miami, Charlotte and Houston.
To learn how we can accelerate the growth of your brand, please e-mail our CEO and Founder, David Chapman.