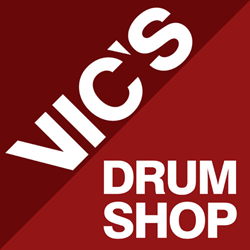 Vic's is the best percussion store and resource in the country. They step up their game to a level that the others can't compete with.
Chicago, IL (PRWEB) June 23, 2015
Vic's Drum Shop, America's largest independent drum retailer, has been selected to be an official vendor for the Chicago Public School (CPS) district. Vic's is one of only a few drum/percussion specialists among the approved CPS vendors.
"Students and teachers from all of Chicago's public schools can now take advantage of our huge drum percussion inventory, our unparalleled expertise, and excellent customer service," says Victor Salazar of Vic's Drum Shop. "Along with supplying equipment, Vic's will also be able to offer onsite consulting and repairs for our city and suburban CPS clients."
To commemorate their relationship with CPS and their support of public education, Vic's will offer a 5% discount on purchases to currently enrolled students and currently employed teachers from across the United States. The discount can be applied to both in store and phone order purchases, and doesn't apply to web orders or items that are already discounted.
"Vic's is the best percussion store and resource in the country," says Patrick Benson, a Music Educator in the Chicago Public School system. "Their knowledge and customer service are impeccable. There are many percussion stores in the Chicago area, but at Vic's, they step up their game to a level that the others can't compete with."
The Vic's Drum Shop student/teacher discount will be valid for two years from registration date. Some restrictions apply and this offer is only available to students who are enrolled at, and teachers who are employed by, an accredited public education institution.
To sign up for the discount, students and teachers should bring their current valid ID to Vic's Drum Shop or scan both sides of their ID and email it to education(at)vicsdrumshop(dot)com. For more info, contact Vic's Drum Shop at 312.770.1200.
About Vic's Drum Shop:
Opened in 2011, Vic's Drum Shop is Chicago's only dedicated drum and percussion shop as well as America's largest independent drum retailer. Our mission is to build, support, and promote the drum community by providing excellence in customer service, product offerings, and education. Vic's Drum Shop is a shopping destination for drummers of all skills levels and backgrounds from around the world, as well as the world's most elite drumming and percussion professionals - including Steve Smith, Mike Portnoy, Simon Phillips, Terry Bozzio, Gavin Harrison, Mike Mangini, Jack DeJohnette, Bernard Purdie, Jojo Mayer, Dave Weckl, Kenny Aronoff, Will Calhoun, Stanton Moore, Jimmy Chamberlin, Virgil Donati, Jimmy DeGrasso, Hannah Ford Welton, Jerry Gaskill, Jim Riley, John Riley, Derek Roddy, Danny Seraphine, Todd Sucherman, Nathaniel Townsley, Tony Allen, Chad Wackerman, Billy Ward, and many more.