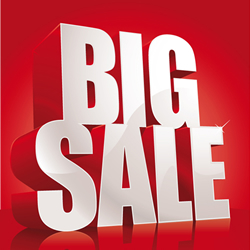 The Drupal hosting promotions are selected from 100+ web hosts to provide beginners with low-cost solutions.
San Francisco, CA (PRWEB) February 14, 2015
The Drupal resource site DrupalHosts.org today released the shared hosting promotion roundup for February 2015 with the purpose of helping webmasters choose an affordable hosting package.
Provided by 5 leading Drupal hosts, the sales cover hosting packages, domain registration, website transfer, premium backup service, and so on.
1) Arvixe – 30% Off
Arvixe offers two shared web hosting packages – Personal Class and Personal Class Pro with the regular price of $4/mo and $7/mo. At present, the two packages are discounted 30%. Webmasters who purchase the company's services by applying the coupon code BWH360 are able to enjoy a lower price beginning from $2.8/mo.
What's more, the company provides many extras, including $100 Google AdWords voucher and $75 Yahoo/Bing voucher. CloudFlare CDN and Drupal installer are also offered without any fee charged. More importantly, 60-day full refund is guaranteed.
For more information about Arvixe promotion, visit https://drupalhosts.org/arvixe-drupal-hosting-review-promotion/.
2) InMotion Hosting – 56% Off
The three shared hosting packages released by InMotion are discounted 56%, 55% and 52% respectively. Priced at $7.99/mo, $9.99/mo and $19.99/mo regularly, the packages are now available at much lower prices starting from $3.49/mo.
In addition, InMotion provides up to $300 advertising credits and allows customers to ask for a full refund within the first 90 days.
3) BlueHost – 60% Off
BlueHost is well-known for cost-effectiveness. For the company's Drupal hosting services, up to 60% discounts are offered which reduce the price to $3.49/mo.
People are allowed to make payments via credit card and PayPal, and they can ask for a refund whenever there is dissatisfaction. Besides, BlueHost does not charge the registration fee for one domain in the first year.
4) JustHost – 58% Off
JustHost has launched out 58% discount for their shared hosting plans. With the discount, the price of the Starter plan is as low as $2.5/mo. The cost covers one domain, $50 marketing credits, cPanel control panel and SimpleScripts Drupal installer.
5) GreenGeeks – 43% Off
Recommended by thousands of webmasters, GreenGeeks is a reliable web host with only one shared hosting plan. The current discount of 43% lowers the cost down to $3.96/mo from regular $6.95/mo. The company utilizes world-class technologies to provide services, including SSDs, RAID-10 storage and optimized web server.
About DrupalHosts.org
It is a Drupal hosting review site releasing awards, reviews, comparisons and tutorials to help webmasters select the most appropriate hosting service.